Please note that some of this post's links are affiliate links, which means if you click through and make a purchase, I may receive a small commission at no extra cost to you. SkinnySpending.co.uk is a participant in the Amazon Services LLC Associates Program, an affiliate advertising program designed to provide a means to earn fees by linking to Amazon.com and affiliated sites.
Last Updated on July 27, 2021 by Melissa S.
*AD- gifted product
As a blogger, one of the ways we are able to network with brands and businesses is to include a Work With Me page or Media Kit. This is essential in ensuring relevant clients from all over the world can get in touch.
However, something that is often overlooked by bloggers is having a way of physically networking with potential clients. Why would I need to, you may ask, especially when my site can be accessed from smart phones and laptops anywhere in the world?
This is where having your own bespoke business cards can really help. If you are thinking about business card design, Aura Print are a boutique printer who specialise in creating fantastic business cards that promote your brand and give amazing first impressions.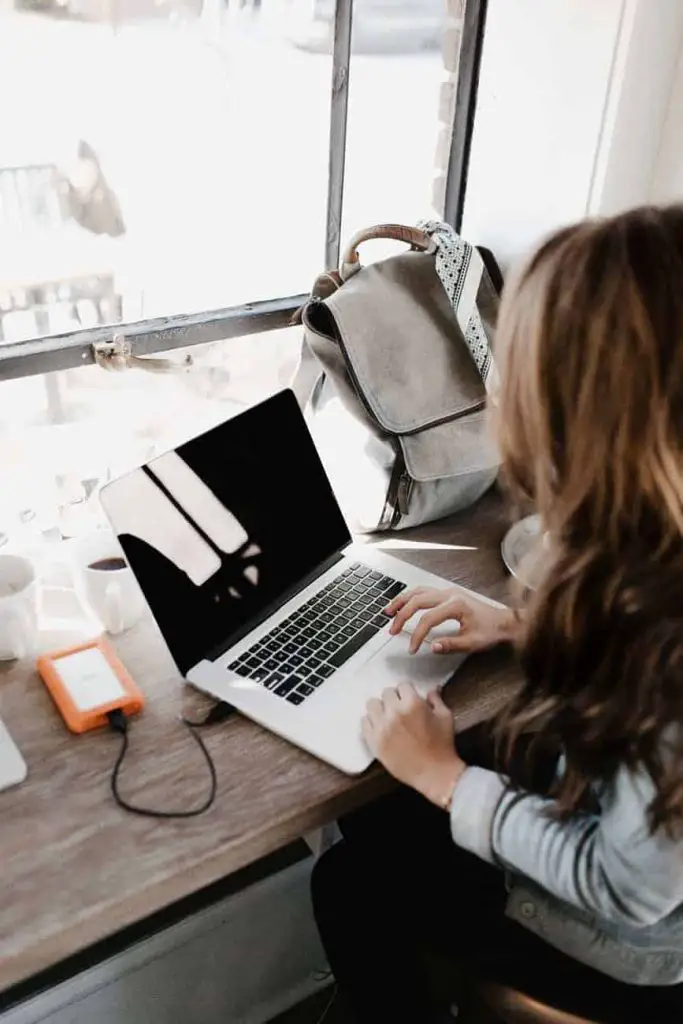 Be Prepared to Network in the Most Unlikely Places
It's true, especially in the world of the digital nomads, that a lot of networking is done online, however it is also true that face to face collaboration opportunities can arise in the most unlikely places.
For example, I used to take my daughter to the village Mums and Tots group when she was a toddler. My blog was in its infancy then, but I got chatting to another mum who turned out to be one of the most prominent Korean food bloggers in the UK!
Considering we live in rural Cheshire, not London, it goes to show that networking opportunities can happen anywhere. Handing over business cards in this situation would have been an ideal way to prompt further collaboration.
Stand Out from the Crowd
Have you ever attended a networking event or blogging conference and swapped details with several potential clients or collaborators, only to add them into your phone and then immediately forget who was who? I have definitely been on both ends of this scenario, which is no end of frustrating!
Imagine instead being able to hand over your own bespoke business card to a fellow blogger or potential client, instead of hurriedly scribbling down your contact number, or being added to their phone somewhat anonymously?
A bespoke business card containing all your contact details, not to mention a complete list of your services, would be hard to miss amongst scrabbles of paper and confusing phone entries, giving you a tangible edge over the competition.

My business cards from Aura Print
Look Professional with bespoke business cards
In addition to standing out from the crowd, business cards undoubtedly give an air of professionalism. Blogging is a great side hustle for me that I juggle around my day job and parenting.
It started as a bit of a hobby and I'm the first to admit that I was pretty clueless about how to approach brands in my early days.
There is absolutely no shame in this, as everyone has to start somewhere of course! However, some brands need a fast and professional service from their collaborators, rather than having to guide beginners through the process of raising an invoice, or explaining how to code a sponsored link.
Bespoke business cards let brands know you "mean business" and are somewhat of a seasoned professional.
How does it work?
With Aura Print, you can choose to either upload your own design, or take advantage of their business card design service. I designed my own card in Canva, which was super simple using their business card templates, and allowed me to add all the contact and services information I wanted to include.
Once uploaded, I simply chose my cards' size, finish, and thickness from a wide range of choices. After submitting my design requirements, I was emailed by one of Aura Print's friendly team to double check everything was correct before going to print.

It's that simple! My order was then posted out to me via Royal Mail and I'm thrilled with the result.
The design quality is crystal clear while the cards are nice and sturdy. They are even provided with a handy plastic storage box making them easy to keep pristine. I have already had some great positive feedback when handing these out at a recent bloggers' forum, with several fellow bloggers now looking to order their own!
I will definitely be keeping a few of these cards handy in my wallet so I'm ready to collaborate at every opportunity.
Could bespoke business cards maximise your brand potential?
What do you think about using a business card as a blogger, or another side hustle such an an Etsy business? Let me know your thoughts in the comments, or head to Aura Print for more details.