Please note that some of this post's links are affiliate links, which means if you click through and make a purchase, I may receive a small commission at no extra cost to you. SkinnySpending.co.uk is a participant in the Amazon Services LLC Associates Program, an affiliate advertising program designed to provide a means to earn fees by linking to Amazon.com and affiliated sites.
Last Updated on January 16, 2019 by Melissa S.
When I first started this blog, I certainly didn't consider myself an expert, but I knew I had a few money saving tips and tricks to share which was enough to get me started. I don't think I really had a vision for where I wanted to be 12 months down the line, but my main motivation for starting the blog was to generate a much needed side income. I know I would be amazed to learn I am now making a consistent £300 a month extra – but that most of this is NOT from blogging! I really thought that in terms of making extra money, everything I read about was either a scam or not worth the time. I am very pleased to say that this is not the case, so with that in mind I thought I would talk about the things I have learnt in my first year of blogging.
You CAN make money long term from Matched Betting
My Matched Betting journey is a little different from most. My husband initially started it after hearing about it from a friend but he didn't sign up to any support service such as Profit Accumulator so he was just doing it off his own knowledge. At the time he worked from home and had a lot more spare time than now. He used up all his own sign up offers and then asked if he could do the same in my name. At the time I was on maternity leave with a newborn and had no interest or time of my own in persuing it, also I figured it would be too complex for me to get my head around, and I would have to know lots about betting and sports like my husband in order to do it. He made around £700 which came in very handy at the time, but then said as most of the signups had been used that was our lot.
Fast forward to a year ago and as I started my own blog I was reading a lot of other money blogs and content on social media. Matched Betting seemed to be a big earner amongst other money bloggers. It wasn't until I scratched the surface and realised the potential: some people were consistently earning £500-1000 per month after 2 years! My husband was still sceptical having done it himself, and also following a promotion he didn't have any time or energy to look into it so I thought it will have to be down to me. It was scary at first especially as I couldn't ease myself into it the usual way as a lot of my signups had been done!
This is why Profit Accumulator has been invaluable in holding my hand through the process. I now make around £100-300 a month. I could make a lot more than this if I had a bigger pot, and my aim is to continue to build it up. However I'm taking things at my own pace and trying not to compare my earnings with others. As I said I didn't have any of the lucrative sign ups – although new bookies and sign ups appear regularly – and I'm still learning some of the more complex methods that seasoned matched bettors use, so I'm happy going at my own pace.
Someone on eBay wants to buy your old junk
Very much like Matched Betting, when I started reading about people selling on eBay I initially thought, been there, done that, didn't get much out of it. Like most people I have dabbled in selling a few unwanted items in the distant past but I remember feeling disheartened at the low prices some of my items went for, as well as being messed around with non payment which was the final straw. However, after reading how so many people are making a decent income stream from selling and reselling, I decided to have a clear out and see what I had lying around the house that was worth selling. I can't believe I made over £300 in my first 60 days which you can read more about here!
These are my favourite sales from items I had lying around the home and could have easily binned / donated (apart from the trading cards which I would have kept but for no real purpose):
A sealed Lego game I won in a tombola several years ago – £60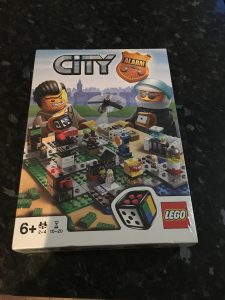 A 35mm film camera last used in about 2004 – £100
Sega Saturn computer games in the loft – £50 each (x2)
Big Trouble in Little China on VHS – £20.00
Back to The Future on VHS – £17.99
6 Nintendo Animal Crossing Trading cards – bought for £5 in 2016 – sold for £80
After that I had "the bug" and started looking in charity shops and car boot sales for items to resell! Obviously not everything has been as lucrative as those above and I have my fair share of items that just don't seem to shift. My only concern is not overrunning my house with charity shop crap that won't sell!
Are you thinking, well that's all well and good but I don't have anything worth selling? Take a look at what can sell on eBay and you might change your mind!
Piggybanking has been very helpful
In one of my very first blog posts I wrote that one of my aims for 2018 was to use piggybanking to manage my money better.
For those who don't know, this is where you divide your income into different pots or "piggybanks". Some people like to do this with actual cash in envelopes, I prefer to have different bank accounts. I have several online saver bank accounts set up with my main bank, so everything can be transferred instantly. I transfer money out for petrol, groceries and spending money (which is now to a separate bank account with Starling).
This has been a complete game changer for me in managing my part time income. Previously I was budgeting but getting to the end of the month and having to put petrol and other essentials on my credit card because I had accidentally overspent. Now everything is in separate accounts there is no chance of this and I know exactly where I'm up to.
Instagram is invaluable if you follow the right people
There is so much in the media about the negative impact social media, particularly Instagram, can have. Obviously this depends on the accounts you follow and your own self esteem and confidence – as a 40 year old mum who follows money saving and cleaning accounts I'm not going to have the same experience as a young girl with confidence issues who follows a load of posers and celebrities. From my own personal experience I have had nothing but positivity from Instagram – the #ukdebtfreecommunity are a particularly supportive bunch and I have found a wealth of money saving and making tips from them. Bloggers in particular are very helpful and supportive and I was surprised how many people with large followings want to help you.  I have also branched out into following a few big time eBay resellers – it's fascinating to see their 60 day totals that can be around the £10,000 mark and keeps my momentum for reselling going.
In addition to this, I found The Organised Mum via Instagram, as well as a host of other cleaning accounts, and this has had a massive impact on the way I manage the housework and the products I buy.
So, they are the 4 big things I've taken away from my first year, I'm looking forward to seeing what I can achieve in 2019!