Please note that some of this post's links are affiliate links, which means if you click through and make a purchase, I may receive a small commission at no extra cost to you. SkinnySpending.co.uk is a participant in the Amazon Services LLC Associates Program, an affiliate advertising program designed to provide a means to earn fees by linking to Amazon.com and affiliated sites.
Last Updated on December 20, 2021 by Melissa S.
Right now, everyone is doing their best to think more carefully about what they are spending and when. We are watching the markets, we are considering our job prospects, we are cutting inessential costs, and we are trying to avoid those big expenses if we can help it. However, there are some life events that are always going to entail some spending, and moving home is one of them. Moving to a new country can be even more of a drain on the bank account. If you do not prepare properly, you could be facing some serious expenses. Here are a few tips to help you make sure that you moving to a new country does not break the bank.
Start Downsizing As Soon As Possible
We have all been in that situation where we are planning to move and realize with horror how many possessions we have. Furniture, appliances, books, clothes…we accumulate so much, and when we move, we need to realize that a lot of these things are going to have to go. So, with that in mind, you should start thinking about what you are actually going to need to take with you. Bear in mind that the climate may be completely different, for example. The costs for transporting your goods around the world may be very steep indeed, so think carefully.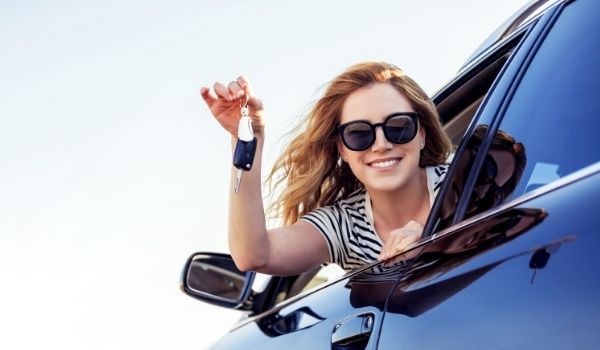 Make A Budget Plan
If you are worried about overspending, then you should start by knowing exactly how much you have available to spend. First, remember that property markets are going up all over the world. Look carefully at your budget and any outstanding debts that you will be carrying over. Think about what your cost increases or decreases will be once the move is completed and factor those in. Talk to your employer about what relocation benefits they offer. Remember that many companies will include a bonus for moving to a new country or will at least offer to pay for some of the moving and travel expenses.
Think About How Long You Will Be There For
When you are putting your budget together and thinking about how you can save money, one of the biggest questions to ask yourself is: how long am I actually going to be there for? Is this going to be for a few months, or are you likely to be there for a number of years? If it's the former, then you can think about trimming a lot of your existing expenses, but if it's short term then you may want to think carefully about what the best course of action is.
Think About Buying Or Renting
Following on from the point above, if you are moving for a long period of time then you will inevitably be wondering about whether you should buy a property or rent somewhere. We all know how quickly hotel living can become an exorbitant expense but looking at the property market in a foreign country can be a daunting proposition. With that in mind, it is important to think about whether you want to rent a property or if you are committed to buying your own place. Keep in mind that the cost of buying property in your new destination may be higher than you are used to. The best thing to do is to find a property site you can trust in your new location. If you are moving to and thinking of renting in Singapore, then you should like at the listings on Property Guru. They have a wealth of information and the local expertise to help you find the perfect property.
Ditch The Car
We understand that there are a lot of people out there for whom their car is a prized possession. However, if you are trying to keep your costs down, then you should really think about selling your vehicle instead of paying to have it transported overseas. You should also do your research into the public transport systems in the country you are moving to. You may be surprised by how many cities are easier to get around in if you do not have a car.
Shop Local
It is perfectly understandable that a lot of people try to look for their home-style creature comforts when they move to a new country. It's a big upheaval, after all, but doing this will almost certainly be more expensive than embracing the local culture. For example, Singapore has a reputation as being one of the most expensive places to live, but the most expensive things will tend to be the Western-style foods and luxury items. Look for local goods and local cuisine, and you will almost certainly save money as well as having the rewarding experience of experiencing the local culture and integrating. Of course, there is nothing wrong with the occasional treat!