Skinny Spending is media and PR friendly so please get in touch at info@skinnyspending.co.uk.
I would love to promote relevant content and products within my blog, below is a guideline of the opportunities I am / am not open to.
Sponsored Blog or Social Media Posts
If you have a product or service that you think would fit my brand and audience, I would love to consider working with you. As a UK blogger, this should be a product or service accessible to a UK audience.
I offer several services including writing a sponsored post or product review, social media campaigns, email promotion, or a combination of these services.
For my demographic I am especially interested in:
Financial or money management products, 

Products or services for children and parents,

Fashion, beauty and food products or services which offer good value for money.
Examples of past partnerships: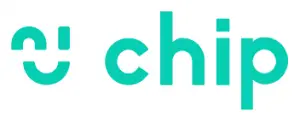 Other paid Collaborations
Advertising

– Please get in touch to discuss purchasing advertising space.

Sponsored Posts – I am happy to consider posts and links for a fee and currently work with several leading agencies. Please get in touch only if you have a budget for this.
Guest Posts from genuine bloggers
Guest posting is a great way to gain exposure and backlinks, especially as a new blogger. For this reason I am happy to help out genuine bloggers with linking to relevant content on their blog or hosting guest posts.
I ask that any guest posts do not contain any link placements / affiliates to other websites (other than a linkback to their own blog) and this will be checked prior to publication. They should also not be published on any other site.
Please get in touch if you would like to learn more, I will be happy to support you on your blogging journey!
What I'm not interested in
Sponsorships, articles, link placements or advertising that encourage irresponsible use of credit or loans.

Link placements /third party outreach without a budget.

Currently I am not looking for guest writers for my site and do not have a budget for them.

Equally I do not have a budget or interest in hiring web developer services such as site design or SEO so please don't waste your time emailing about this as you will NOT get a response.

Thanks for your understanding!