Skinny Spending is media and PR friendly so please get in touch at info@skinnyspending.co.uk.
Below is a guideline of the opportunities I am / am not open to.
Sponsored Blog or Social Media Posts
If you have a product or service that you think would fit my brand and audience, I am happy to consider writing a sponsored post or product review. For my demographic I am especially interested in:
Financial or money management products,
Products or services for children and parents,
Fashion, beauty and food products or services which offer good value for money.
Examples of past partnerships: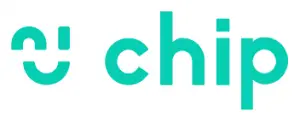 Guest Posts from genuine bloggers
I am happy to help out genuine bloggers with linking to relevant content on their blog or hosting guest posts in exchange for a link back to my site. I ask that any guest posts do not contain any link placements / affiliates to other websites (other than a linkback to their own blog) and this will be checked prior to publication. Please get in touch if you would like to learn more.
Advertising – Please get in touch to discuss purchasing advertising space.
Sponsored Posts – I am happy to consider posts and links for a fee and currently work with several leading agencies. Please get in touch only if you have a budget for this.
What I'm not interested in
Sponsorships, articles, link placements or advertising that encourage irresponsible use of credit or loans.

Link placements /third party outreach without a budget.

Currently I am not looking for guest writers for my site and do not have a budget for them.