Free Money Offers
On this page you can find a rundown of all the free money offers covered on the blog. If you're anything like me, signing up to things is a pain in the backside, and if they want your ID or bank details, 9 times out of 10 I can't be bothered to go through with it. 
Aside from that, any survey app that pays you 10p a time or requires that you download some dodgy tracker to your phone for 30 days has not been included – I sure won't be signing up for any of that, so I'm not going to pass it on as a recommendation! 
Now, while I can't say that these offers don't require any kind of rigmarole, I have hand picked the ones worth doing. These are all apps and offers that I have personally used. Some require more effort than others, but they are all legit and in my opinion, worth the effort. 

Zilch
Get a £5 signup bonus when you use the link below. Zilch requires a soft credit check when sign up. You do not need to use any form of credit to earn or spend your £5 bonus.

EverUp
EverUp is a free to play app where you can earn real cash rewards. Sign up with my referral code to get a bonus of £5.00.
Enter referral code: RMLS591114JSZCRS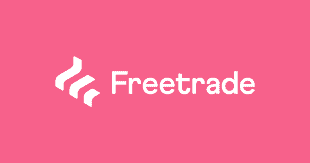 Freetrade
Get a free share worth between £10 -£100 when you sign up to Freetrade and invest £50 with my referral code. You have to use a referral code to claim your free share.

TopCashback
Earn a £10 signup bonus from a choice of retailers when you sign up to Top Cashback. New customers only.

Cashback UK
Cashback UK, (Previously 20Cogs) is a site where you can earn money for completing tasks and sign ups. This one requires a bit more time and effort than the others, but I earned almost £200. 

Oh My Dosh
Oh My Dosh! is the sister site to Cashback UK, you can earn cash by completing tasks and sign ups.

Pick My Postcode
Pick My Postcode is a free daily lottery site where you can win cash prizes daily.
All you need to play is a UK postcode – you can read more in my Pick My Postcode review

Jam Doughnut
Jam Doughnut is a cashback app where you can earn a percentage of your spending back at hundreds of partner retailers.
When you download the app and register, enter code 6UW1 to claim £2.00 cashback once you make a purchase.

Underpay
Join the waiting list for this brand new cashback app and claim £2.00 worth of free points once it launches. All you need is an email address to register.