20Cogs is now CashbackUK – What You Need To Know
Last Updated on July 28, 2022 by Melissa S.
In July 2022, 20Cogs rebranded to Cashback Uk.
The good news is, if you previously completed 20Cogs, you are now eligible to go through the process again and earn cashback. However, as a lot of the offers are quite similar you might find that you have already signed up for the most lucrative, so don't earn as much as previously.
I am currently working through the Cashback offers myself, and will update this post when I have completed the process. As it is very similar to 20Cogs, the following information will still be useful for anyone new to the process.
Key changes to 20Cogs rebranding to Cashback.co.uk
If you completed 20Cogs, you are eligible to repeat the process as Cashback.co.uk
You now only need to complete 15 offers instead of 20 to earn your payout
Many of the offers are the same ones available in 20Cogs so you may have to choose different ones to last time
What is 20 Cogs (now Cashback UK)?
CashbackUK, formerly 20Cogs is a cashback website – you sign up for Competitions, Offers and Games in exchange for cashback. Often these services can be a free trial or involve paying out to sign up for the service in order to earn cashback.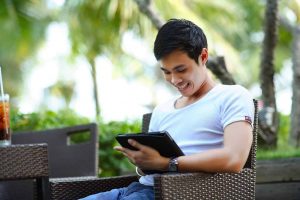 How do you earn money with 20 Cogs and Cashback.co.uk?
You have to work through all 20 Cogs in order to cash out your money. Each Cog has several offers you can choose from, such as signing up for a trial month of Amazon Prime, joining a casino and wagering £10, etc.
Overall I earnt £203, but had to outlay around £80 in signing up and wagering casino offers. I won £67 from the casinos though so my total profit was around £180. I also got products as part of the free trials such as graze boxes, Simply Cook meal kits, and Toucanbox children's craft kits.
What if I have signed up to everything on offer?
This was something else that put me off initially, but I didn't actually encounter this problem personally despite having a few existing subscriptions such as Amazon Prime. From what I have read from others, you can message the help desk and they will advise you to simply complete an offer on another Cog.
My top tips for using 20 Cogs / Cashback.co.uk
If possible, use a separate bank account for payments
This will help you identify any unexpected payments. I already had a separate account set up for Matched betting and it is very easy to set up a "Smart" online account with Starling or Monzo.
I did get caught out unexpectedly on one offer by a Lottery website – I thought I had double checked everything but I had been signed up to a weekly draw. Luckily this only cost me £4.00 but I probably wouldn't have noticed for a while in my main bank account.
Read the T&Cs of each offer carefully
Some offers will not be approved until a certain number of days has elapsed. This may mean that you have to pay for a further month's subscription before cancelling – but not always. In each case I looked at the amount of cashback I would receive (Which was always more than or equal to the amount you would need to pay out) and work out how much profit this would leave you.
Of course, if it's something you'd quite like to trial anyway then you might not mind as much if the profit margin is low. Which brings me to the next tip…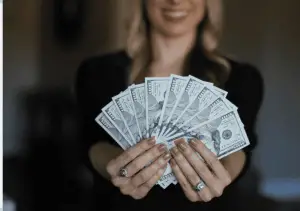 Where possible, go for the sign ups that you will actually enjoy
For example, some of the offers I signed up for included:
A trial month of Which? Magazine that we used to check a few products we may need to purchase soon such as prams, car seats, vacuums etc.
3 half price Graze boxes (Which worked out free after the money back from 20Cogs)
A trial box from SimplyCook (ditto above)
Toucanbox children's craft box
Despite these costing you a small amount of money upfront, if you get some use out of the products then it's an added bonus – after all, that's supposed to be the point!
I was really impressed with Simplycook as I like the fact of just getting the flavour pots and recipe cards rather than fresh ingredients that need using up quickly. I still have some of the kits now and they all have months left to use on them. I also enjoyed Grazebox and it inspired me to start taking nut & seed mixes to work in place of crisps once the trial finished.
Keep track of all your offers – including screenshots of signups
Whether you do this via a spreadsheet or in a notebook, this is key to keeping track and making sure you don't inadvertently pay for extra subscriptions. In the beginning you might find you are doing several a night and could easily forget to log one.
The actual 20Cogs website keeps track of all your offers too but I find it easier to have a spreadsheet where I can write additional notes. There were a couple of occasions where an offer hadn't tracked and the helpdesk required screenshots proving the signup date so it is important to keep any login details and emails handy until you cash out.

Be careful sharing your phone number
I read a few 20Cogs guides from other bloggers and a lot advised entering a fake phone number that you can get from a phone number generator site. However, I found that some websites rejected this so it could be that they have got wise to people doing this in the last few months.
Casino and gambling sites in particular often require a verification code to be sent to your phone and then entered on the site, so you would need to be able to access this on your phone.
Luckily I have a work phone number that I could use for this purpose. Although I haven't noticed a rise in spam calls or messages, I would not recommend using your personal phone number unless it is an offer you are genuinely interested in continuing with after the trial period.
If you don't have another option, picking up a free pay as you go sim card to use that number might be a good idea.
Don't lose momentum!
The first few days I managed to get through a number of the offers, but then for whatever reason I didn't have time to check the Cashback UK site for a couple of days. I can imagine if someone is not focused this is where they could lose interest and not come back to complete it.
Remember – you don't get any cashback until all 15 levels are completed. It can also take up to 30 days for an offer to turn green, so if it takes you a month to complete the offers, it will then be another 30 days before you can cash out the money.
Try and get through as many as you can but equally don't rush through without checking terms and conditions. Overall it took me around a month to do all the offers going at my own pace.

Don't do more than one offer per level until you have unlocked them all 
You can do as many offers as you want per level, but often the offers are repeated on other levels further down the line, so although you would earn extra money you would not unlock the next level and then you could be faced with having to choose an offer you don't like in order to progress.
If you see two you can't choose between, go for the higher value offer and then hopefully you will be offered the other one again. After completing all 15 you can always go back and complete more of the offers.
In Summary: Is it worth doing Cashback.co.uk offers?
I would say absolutely! But it does take a bit of time and organisation, as well as some money upfront so if you think this is too much commitment, it might not be right for you. But overall the payout is definitely worth the effort.
Want to get started? Earn a £5 bonus with my sign up code
Other Posts You May Like
EverUp App Review: Earn Real Cash with Free Games
Zilch App Review: How to get free money as a welcome bonus