My top 5 budget beauty dupes
Last Updated on February 10, 2023 by Melissa S.


Let's Talk Beauty Dupes!
Just like downshifting food to budget brands, I began to think about where else I could make similar savings. I was so used to buying premium brand makeup and skincare products for certain items such as foundation that I didn't believe I would get anything like the same quality buying budget beauty dupes. However I have been so impressed with the items that I have discovered that they have become part of my everyday routine. Read on to discover my favourite 5 budget beauty dupes.
1. Olivia Hale Foundation (Home Bargains – 99p for 35ml)
Previously used: Lancome Tient Idole Ultrawear – £32.00 for 30ml

What can I say…this beauty dupe was the biggest saving and the biggest surprise! I had previously been sworn off any budget brand foundation after buying a £10 one that was terrible and didn't stay on for 5 minutes. However for 99p I thought, what have I got to lose? And I'm so glad I took a chance on it!
Applied with an Olivia Hale makeup Sponge (which may be where I made the mistake with the £10 foundation of using my fingers, but I digress…) this gives me coverage that lasts all day. It is definitely not as good as the Lancome but for that kind of saving I really wouldn't expect it to be!
As I work part time and spend the rest of the time with my toddler at playgroups and soft play, I reasoned there wasn't really much point in using a £32 foundation for work and everyday life, and the coverage still lasts all day.
I am planning to still buy my Lancome and reserve it for those rare nights out and special occasions. Hopefully 1 bottle will last me a lot longer this way, and an added bonus is it will feel much more special and appreciated using it for these occasions.
2. Olivia Hale Make Up Sponge – Home Bargains £1.29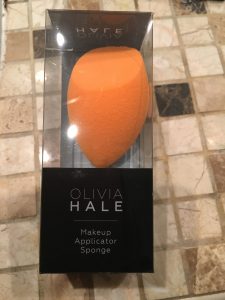 I love this sponge and stock up on them every time I go there! They seem to be no different to sponges that would be around £7 upwards. As mentioned above they make my foundation stay on all day and are so affordable.
Beauty Hack: Keep your makeup sponges fresher for longer with this genius cleaner.
3. Essence Lash Princess Mascara – Wilko £3.35
Previously Used – a variety of brands £10-£25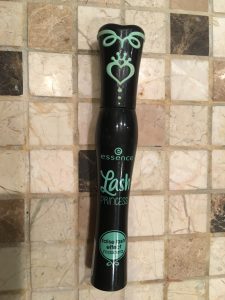 I first heard about this mascara on Instagram a few months ago and went straight out to buy it! It is a teeny bit clumpy compared to more expensive brands but in terms of lengthening it really does its job! I actually save this one for nights out as the effect is a bit too dramatic for my daytime look so it obviously seems to work.
If you don't have access to Wilko you can also buy it here (price subject to change)
4. Lacura Concealer Pen – Aldi – £3.59
Previously used – Lancome Touche Eclait £25.00
I was a long time fan of Touche Eclait for those under eye dark circles, but at £25 it was never something I would automatically stock back up on if the budget was tight. I cannot believe the quality of the Aldi version as it is pretty difficult to notice any difference and it's cheap enough to use every day!
The only problem is it appears to only be available sparingly on Special Buy in the middle aisle. I haven't spotted it for a while but I'll be sure to stock up next time it is available.

5. Olivia Hale Eyebrow pallet – Home bargains 99p




Previously used – HD brows powder kit – £12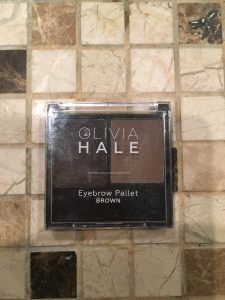 If you hadn't noticed by now, I LOVE OLIVIA HALE!! It was hard to think of which beauty dupes to include in my top 5 as I could have mentioned others, but the eyebrow palette is something I use on a daily basis. I would say it is only second to foundation in terms of a product I don't feel "dressed" without – gotta keep those brows on fleek after all.
There are 2 products included in the set, a dark brown cream and a slightly lighter powder. I tend to use the cream – a tiny brush is included but like so many other products I found the application is much better using a dedicated brush. I have ombre hair which is very dark brown at the top so I like my eyebrows to be a similar shade. The colour lasts all day and it is as good as the HD brows kit for sure.
Not ready to downshift everything? 
What are your favourite beauty dupes? Leave a comment and let me know!
Posts you may also like
How to get luxury beauty for less