Great Ideas To Save Money Using Smart Technology
Last Updated on July 2, 2022 by Melissa S.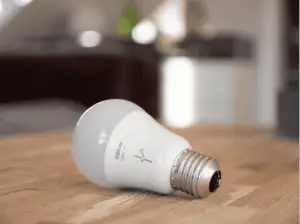 Image: Pixabay
Money saving opportunities spring up everywhere, in every single aspect of your life.
It might be during your weekly shopping, in your utility bills or by making lifestyle changes. For instance, we have already told you about 5 Ways to Save Money on Your Grocery Shopping, exploring the methods by which your weekly shop can be used to your advantage.
Energy bills are another area where you can save some money, and not just by reducing your output. Technology is increasingly becoming part of our everyday lives and it is being harnessed by savvy homeowners to reduce energy costs and save money over the course of the year.
So how can you bring technology into your home and use it to save energy, and thus money? We have a handy guide here to get you started with running a technologically advanced, money-saving home.
Smart Lighting
It is a known fact that LED bulbs are more efficient in your home than incandescent ones, up to 75% cheaper over the course of their lifetime. Even with that in mind, the cost of illuminating a home is much higher than you might think, which is where smart lighting comes in.
Smart lighting is essentially a lighting network around your home that can be controlled by an app. It saves you money as you can turn lights off you leave on, even when not in the home, and you can dim your lights to use far less energy even when you are at home.
Smart Thermostat
One of the obvious energy-intensive areas of your home is your boiler, especially if you use the same system to heat your water as you do your home. The good news is that heating your home is now much more easy and accurate due to smart technology. A smart thermostat is described by HomeServe  as a way to control and customise a home's temperature to ensure maximum comfort as well as energy efficiency.
While a smart thermostat typically costs between £150 and £300, they will save you money in the long run. Especially if you live in a household with unusual patterns, such as shift workers. This is because they can be controlled remotely, only placing demands upon your boiler when you need to.
If you live an erratic lifestyle, you can change your patterns and still have heating and hot water on tap. If you live a regimented lifestyle, they may not be as useful as a normal thermostat can be set to a timer.

Smart Meter
Something as simple as an energy monitor can help you save money on your bills, or you could go one further and ask your energy provider for a smart meter to be installed. The UK Government are pushing the installation of smart meters to help them reduce carbon levels on a national level, but at a domestic level, you can use them to save money.
Using wireless networks, a smart meter will send usage data directly to your energy company, meaning no more estimated bills. More importantly, as with an energy monitor, you can see your usage and your expected bills. By being able to track how much energy you use, it is easy to drive it down and see the marginal gains made simply by taking appliances off standby or turning exterior lights off.
How Will You Save Money With Smart Technology?
Has this post given you any new ideas to save money with smart technology? Do you already use some smart technology devices to save money? Leave a comment and share your ideas with the community.