Welcome to Skinny Spending! If you have clicked through from social media, here's where you can find what you're looking for, from the latest blog posts, freebies, discounts and referral codes.

LATEST BLOG POSTS

WORKOUT YOUR WALLET:
GET MY FREE 7 DAY Email course
Give your budget a bootcamp!

DECLUTTER TO SELL: FREE PRINTABLES
Having a clearout?
Get my free printable checklists to help you make money from your old stuff!
Discounts & Referral codes
If you click through to a referral or use a discount code, I may receive a small commission at no cost to you. I only recommend products I have used myself.

EARN UP TO £45 WITH A PROFIT ACCUMULATOR FREE TRIAL
Matched Betting is my number one recommendation for making money from home in the UK. You can get a FREE Profit Accumulator trial and earn up to £45 to decide if it is right for you.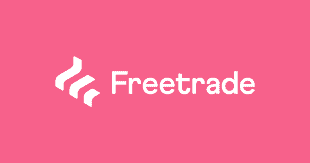 FREETRADE: GET A RISK FREE SHARE WORTH UP TO £200
UK residents can get a risk-free share completely free of charge when they sign up to Freetrade. No investing necessary.

grow your money effortlessly with plum
Plum allows me to pay for Christmas every year without even noticing! It's a clever AI bot that sets aside small amounts of money into a pot for you. So far I have put away almost £3000 of "spare change" I haven't even noticed leaving my account!

EARN MONEY WITH 20COGS
I made over £200 with 20Cogs by signing up to their Competitions, Offers and Games (COGs).
It's one you have to work through methodically rather than a quick win, but if you are organised and motivated, it is worth it.

pick my postcode free lottery
With multiple chances to win cash prizes every day for free, Pick My Postcode is a great addition to your side hustle routine. All you need to do is register to play – no catch!
Read all the details of how it works in my Pick My Postcode review.

KIDS PASS
Save money on cinema trips, theme parks and even weekends away with Kids Pass. My favourite trick for this is you can get up to 40% off adult cinema tickets even if no kids are going!
Try now for £1 for 30 days or read more derails of how it works here.

AIRTIME REWARDS
Get cashback every time you shop to use exclusively on your mobile phone bill with Airtime Rewards.
Use my referral code QWJLNJWW to get up to £1.50 bonus cashback when you sign up.

TOP CASHBACK
If you're not signed up to Top Cashback, it really is a no-brainer way of making money for FREE every time you buy!
With a host of new member sign up offers, this is a great way to kickstart your cashback journey.