Airtime Rewards App – Save money on your phone bill
Last Updated on November 21, 2022 by Melissa S.
There are a whole host of cashback and money saving apps out there, but Airtime Rewards is pretty unique in that it offers a way to pay your mobile phone bill by earning cashback. But is Airtime Rewards legit, or more hassle than it's worth? Here's everything you need to know with my Airtime Rewards app review.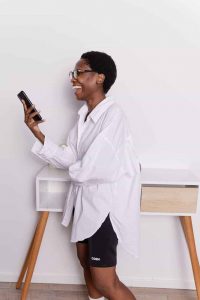 How do you use Airtime Rewards?
Airtime Rewards is a free app that you can download in the usual way using either the App Store or Google Play. Once installed, fill in your personal details, including your mobile number to lnik to your phone network, and register the bank cards that you use for shopping.
Then, when you use your registered cards for purchases at Airtime Rewards partner retailers, you will earn cashback in a similar way to other cashback sites such as Topcashback and Quidco.
Is Airtime Rewards any good?
As someone who often forgets to visit the Topcashback or Quidco app before making a purchase, I have found Airtime Rewards pretty effortless! 
This is because there is no clickthrough to the merchant within the app, everything is done directly on the cards you have registered. So a lot of the time I am earning cashback on my phone bill without even noticing simply by paying for items with my debit card in the usual way!
So far I have earned £67.57 in 18 months. My monthly phone bill with Three is only £13.50 so that's around 5 months free!
Here is a screenshot of my actual use of Airtime Rewards from November 2022:

Which retailers are available on Airtime Rewards?
The app lists all the partner retailers in detail and there is a search function so you are able to check a specific brand. As these may change from time to time and are too many to mention, I will not list them all here, but a quick selection of those currently available in November 2022 are:
Food & Drink
Greggs
Papa Johns
Hello Fresh
Byron Burgers
Clothing
New Look
Clarks
Primark
Footlocker
The White Company
High Street
Boots
Halfords
Argos
Holland & Barrett
Superdrug
Wilkos
Beauty
The Body Shop
Lancome
Urban Decay
Charlotte Tilbury
Travel
National Express
Q Park
Thomas Cook
Megabus
P&O Ferries
What's the rate of cashback on Airtime Rewards?
Like other cashback providers, each retailer has its own rate of cashback available that may vary over time, or be affected by the amount spent. For example, currently fashion brand Get The Label offers 3% cashback but this rises to 5% on all purchases over £60.
Can I earn cashback with Airtime Rewards in store or online?
Again, each retailer has set criteria for whether cashback can be earned in store, online, or both. This is stated clearly in the app for each retailer if you need to check.
Do I have to do anything to earn cashback?
No! Once your cards are registered, shop in the usual way both in store and online, and if you make eligible purchases, they will be tracked automatically. You will receive a pop up notfication on your phone a couple of days after the purchase to let you know. 

How do I redeem my cashback?
Once you have earned a minimum of £10, simply select "redeem" in the Airtime rewards app. The money will then be credited on your mobile phone account and taken off your next bill. If it is very close to the billing date, it may not be credited until the following month's bill.
You can only redeem in increments of £10, but if you "overpay", for example, by redeeming £20 towards a £15 phone bill, the remaining £5 will simply reduce the following month's bill.
The following screenshot is from my personal phone demonstrating how the credit is applied to my bill.

Which networks are on Airtime Rewards?
Airtime Rewards is available with all major networks including Three, Vodaphone, O2, EE and Sky. The simplest way to check if your network is covered is to download the app and enter your mobile number. Your account will then automatically recognise the network provider if it is available on Airtime Rewards.
Does Airtime rewards work on Pay as You Go?
Yes – but once you cash in a Pay As You Go voucher it needs to be credited to your phone within 90 days before it expires. This gives you plenty of time, but if you think it could be a problem, just make sure you only cash in a few days before you need to top up.
Is Airtime Rewards just for O2?
No – there seems to be a bit of confusion with this issue as Airtime Rewards is also the name of the O2 customer loyalty scheme, which is a separate product for O2 customers. 
The Airtime Rewards cashback app covered in this article is available for all networks.
Earn up to £1.50 by signing up!
Use my referral code QWJLNJWW to earn 50p for signing up and a further £1.00 if you spend within 7 days.

About the Author
Melissa is a working parent who left behind a senior management salary for a better work/life balance. Following her own money saving and money making strategies she was able to clear debt and live a life she loves. Blogging, selling digital products on Etsy and selling preloved items on eBay are her favourite side hustles. Read her story here.
Other Posts You might Like:
Save Money every time you shop with Topcashback
How I saved hundreds on the cost of a new mobile phone
5 Ways To Save Money (When you think you've done everything)
Get a risk free share worth up to £200 with Freetrade