Essential tips for Cheltenham Matched Betting 2023
Last Updated on July 19, 2023 by Melissa S.
Essential tips for Cheltenham Matched Betting 202

3

The Cheltenham Festival is without doubt the biggest week in the matched bettors' calendar. If this is your first Cheltenham matched betting, read on for my essential tips to make the most of your time and money!
Firstly, what is Cheltenham and why is there such a fuss about it?
The Cheltenham festival is a 4 day horse racing event that takes place every March on a Tuesday to Friday. In 2023, it takes place between Tuesday 14th and Friday 17th March. It is generally seen as the most profitable week for matched bettors due to the sheer number of offers available. The more offers, the more profits!

It's not for *absolute* beginners
Before I get into the rest of the tips, let me say this first. If you're reading this because you've been weighing up starting matched betting and you've heard all the buzz about Cheltenham, let me do you a favour.
It's not for you this year.
That isn't me trying to be defeatist or patronising, it's simply because aside from the fact that it does take a bit of time and practise to learn the ropes, most of the offers are reloads rather than sign ups. Simply put, this means that they are offered to customers with existing accounts. There are rarely any decent sign up offers in Cheltenham week. 
However, there is never a bad time to start Matched Betting in general, so if you are interested in starting out without Cheltenham, read this post to get started. By next year, you'll be ready for Cheltenham matched betting for sure!
Make sure you already have open accounts with most of the major bookies
As covered above. Cheltenham week is not the time to be doing sign ups as often, due to the vast number of reload offers, bookies cut their usual sign up offers for Cheltenham. (Don't worry though, as they will likely be back again after it is over). There's no definite way of knowing which bookies will carry the best offers but I suggest trying to have accounts ready with as many of the following as possible:
PaddyPower
Coral
Skybet
Bet365
Ladbrokes
BetFred
William Hill
Betfair (Exchange and Sportsbook)
Quinnbet
Jenningsbet
Smarkets (betting exchange for laying the bets)
This is not an exhaustive list by any means.
Use a Matched Betting support service to guide you through
This is kind of a no brainer, and if you are already doing matched betting it is likely you are already signed up for a matched betting support service such as Outplayed. But just in case you're not, I would highly recommend it.
Firstly, due to the sheer number of offers available for Cheltenham matched betting, it would be impossible to find them all without doing hours of trawling different bookie websites. With Outplayed, all the work is done for you and the offers are all there in one place.
Similarly, due to the nature of many of the Cheltenham matched betting offers, you need to quickly find odds matches close to the starting times of the races. Trawling through to do this manually would be very time consuming, but Outplayed's oddsmatching software does all the hard work for you.
You can also enjoy 0% commission on the Smarkets exchange. As you can pay around 5% commission on every matched bet you make, this feature makes the Outplayed monthly fee worth it for me alone, as I would pay more in commission than what it costs me to be a member!

Build Your Bank
This is a really important one. If you currently have a large chunk of money in a betting exchange or bookmaker (which is normality for many matched bettors), make sure you withdraw what you need to place bets well in advance. 
Of course, you will still need money in the exchange for laying the bets, but it can take as long as 3-4 working days for money to be transferred from a betting account back into your bank. The last thing you want on the first day of Cheltenham is the realisation that all your money is tied up!

Practise Horse Racing offers in the weeks before Cheltenham
There are two important reasons for this – firstly, you will get in vital practise, but just as importantly if you have never bet on horse racing before then your account will stick out like a sore thumb when you are suddenly placing several bets a day during Cheltenham. This is a surefire way of getting your account gubbed (banned).
Take time off work for Cheltenham matched betting if possible
If you're working from home this year and generally organise your own workload, then this is a big advantage. Horse racing offers usually need to be placed close to the event (e.g. 10-20 mins before) and Cheltenham is no different. Some offers may only be valid if placed on the day of the race and you will generally find there are no close odds hours before.
Unfortunately, as I work in education I can't do this myself!  Even more ironically, as schools return the week before Cheltenham it is likely I will be in school rather than working from home as I have been doing for the past couple of months. Typical! 
Thankfully some of the most profitable offers are on the races between 3 and 5pm when I am able to access them after work. As I work part time I can also do more on the Friday when I am off.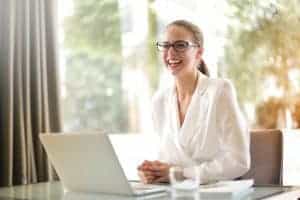 Go at your own pace and don't compare yourself to others
As I have said in previous matched betting posts, there will always be someone with more time, more experience, a bigger bank…the list goes on.
Don't be put off by other people on matched betting forums or facebook groups sharing how much they have made over the days of Cheltenham matched betting. Instead of feeling disheartened or jealous, view it as potential. That experience, that bigger bank – it could be yours if you put the dedication in over time.
As I stated above, due to my work circumstances I am unable to put as much time and effort in on 3 out of 4 of the days. I am also frazzled after a day in work, trying to place bets on my phone on the go rather than on my laptop at home, before driving home to pick my daughter up from after school club. It's certainly not ideal and not something I'd be doing at any other time of the year!
 I still managed to make around £400 last year by putting in the time and effort where possible, which I was more than happy with.
Other Matched Betting Posts