Matched Betting with Gubbed Accounts
Last Updated on February 10, 2023 by Melissa S.
When you have been matched betting for a while, getting "gubbed" (banned) from a bookmakers becomes more or less inevitable, and a real concern for regular matched bettors.
Many people begin to wonder if matched betting with gubbed accounts is possible, or if it is worth doing. In this post, I'll explore the ways I have continued to do matched betting with gubbed accounts.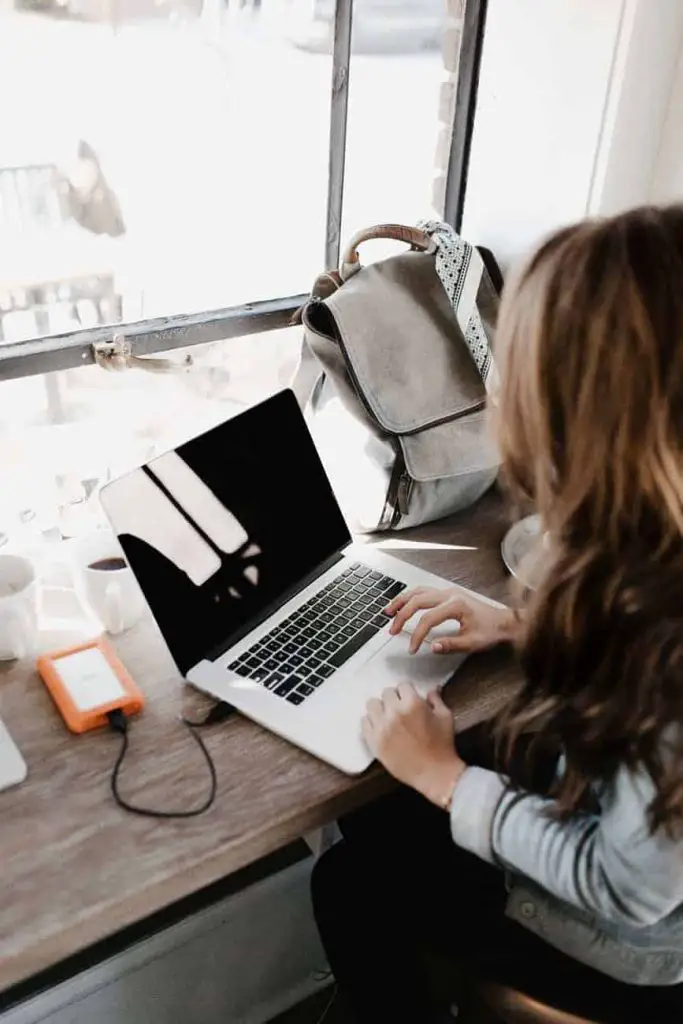 What Does Gubbed Mean?
As outlined above, "gubbed" is matched betting slang for being banned by a bookmaker. Your account may be completely or partially gubbed, meaning that you can no longer get special offers from a bookmaker such as free bets or other promotions.
If you are partially gubbed, you may still be able to place bets but be restricted from special offers. A full gubbing could mean your stake is reduced so you can only place a very small amount of money on any bet.
How To Know if Your Betting Account has been Gubbed
You will usually get notified by email if your account gets gubbed. Although it won't outrightly use the words "gubbed" or "banned", it will likely have the subject heading "Important information about your account" and say something along the lines of "You are no longer eligible for certain promotions."
Ah, how my heart sank every time I would get one of these!
Even if you miss the email, you may suddenly notice that some of the offers you usually take advantage of are no longer available.
Usually, you can still bet as usual but with no promotional offers, but in extreme cases your stake may be restricted, or you may not be able to place bets at all.
In these cases, you won't be able to use the account for any of the strategies outlined in this post, but it is usually a rare situation, unless your account has been really abused. (We'll go over what constitutes account abuse below).

Why were you gubbed?
There could be a number of reasons why your account has been gubbed. If you are only betting using promotional offers such as free bets, your account will eventually be flagged on the system.
Another reason could be because you are not providing enough value to the bookmaker (i.e, you're not losing enough!). This reason alone highlights why I don't feel bad for "working" the system with matched betting. The bookies don't play fair, so why should we?
You may also stick out as suspicious if you suddenly bet on obscure events that are unusual from your regular betting pattern. For example, if you've only ever bet on Premier League football and then start betting on lower league Australian rugby, this could raise a red flag on the system.
Can a bookies ungub you?
In some cases, your gubbing can be lifted. It may just be a case of waiting it out. Appealing to them may be worth a try, but is unlikely to work.
Personally I was restricted from all promotions on Coral, but several months later I noticed I was eligible again.
With Skybet, I am still ineligible for some promotions over a year on, but others are now available to me.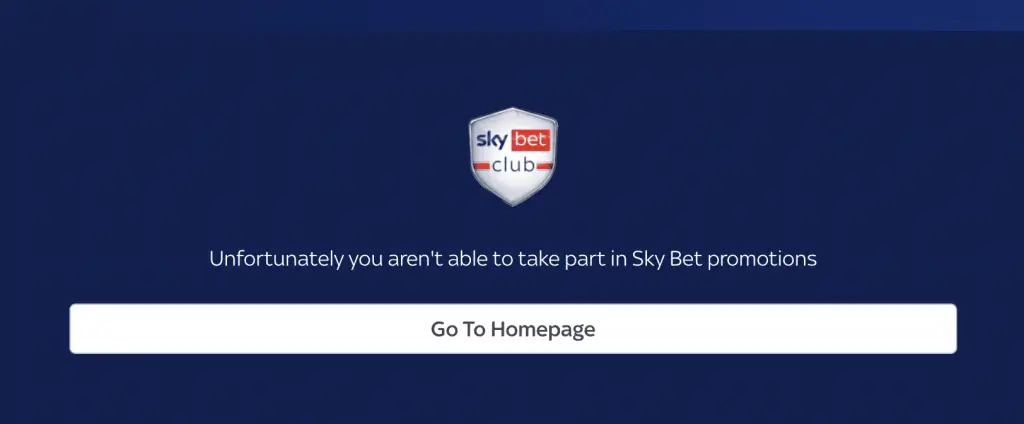 How to Prevent being gubbed by a bookmaker
There are no guarantees or hard and fast rules to know exactly how to avoid being gubbed, especially as matched betting continues to be more popular than ever. However, there are some things you can do to keep your accounts in good standing.
Bet like a punter
It is always best to stick to mainstream or high profile events that the "average" bettor would likely place a wager on. Premier League football, horse racing and championship / cup events in other sports such as the Ryder Cup in golf.
Always round your stake to a realistic amount rather than the exact number in the betting calculator- no real punter would bet £9.73 as opposed to £10, for example.
Don't just use Free Bets and Promotions
If you only ever bet using free bets and other special promotions, your account is likely to get flagged. There are plenty of other types of matched betting that can be mixed in with these to make your account usage look more natural.
See my matched betting beginner's guide for full details.
Never Arb a healthy account 
"Arbing" means finding prices where the odds mean you would make a guaranteed profit whatever the outcome. Arb bets will have a rating of over 100% in matched betting calculators.
This is not the same as using a price boost to achieve this result, as a price boost is a genuine promotion offered by the bookie.
When the bookmaker's odds haven't been updated to reflect the price being offered in the exchange, this is usually a mistake that is rectified soon after. If you take advantage of these, it will soon flag on the bookmaker's system, resulting in a gubbing.
It is particularly important to look after the accounts you use regularly, or those that offer regular free bets such as Skybet and Paddy Power. However, this is no guarantee to not being gubbed, as I have been gubbed from both of these bookmakers despite keeping all these points in mind.

How to Make Money in Matched Betting with Gubbed Accounts
Best Odds Guaranteed Offers
Best odds offers are not usually classed as promotions, meaning that they are usually available to all customers.
To give an example of best odds, if you place a bet at 3.0 and then the odds increase to 5.0, under a best odds guarantee, the bookie will pay out at the higher price even though these were not the odds at the time you placed the bet.
This means that you could make more profit against your lay bet, regardless of the result.

Extra Places
Extra place bets are a little bit more complicated but can prove very profitable.
 Usually, if you have placed an Each Way bet, you will win some money if the horse places 1st – 4th depending on the number of runners.
If the bookmaker is offering an "extra place" promotion, meaning they will payout on 5th places, we can win both our back and exchange bet if our horse comes in 5th.
In the eyes of the exchange, if your horse places 5th, you have won your lay bet as your horse didn't place, but you will also get your 5th place payout from the bookies.
Obviously this is counting on the horse coming in at the place you want.
If this all sounds confusing, Outplayed have an each way calculator you can access as part of your membership, as well as training videos on how to place each way bets.

Low-Risk Casino Offers
In my experience, when I have been gubbed by a bookmakers, this has never affected my casino membership on the same account.
For example, I was gubbed from SkyBet but could still use all their other services including Sky Bingo, Sky Casino and Sky Vegas. The casino promotions and free spins were still available to me. 
Speaking personally, this is the main way I continue to profit from gubbed accounts.
Arbing a gubbed account
As stated above, I would recommend never to arb a healthy account. But once you have been gubbed, you may not care anymore.
Although I would recommend any of the other methods above before arbing, you can definitely make profit from arbing a gubbed account, providing you don't have any stake restrictions in place.
Warning: Arbing a gubbed account could likely result in a total ban from placing bets with the account altogether, and make it very unlikely that the account will ever be ungubbed. Use with caution.
Each Way Arbing
Each way arbing is a slightly less risky way of using arbs by finding each way bets with a rating of over 100%. This is harder for the bookmakers to pick up on, although if your account has already been gubbed then this may not be a concern for you anyway.
Outplayed has an each way bet calculator that you can use to find arb each way bets. Doing this process manually would be very difficult.
Sign Up To an Arb Friendly Bookmaker
A recent update to matched betting is the arrival of arb friendly bookmakers such as Pinnacle. Their website states they welcome arbritaige bets, which means you can do these without the risk of being gubbed.
You may find less opportunities for arb bets, but at least you can do them without fearing being gubbed.
Your Ungubbed Accounts
Of course, being gubbed from one bookmaker does not directly affect your standings with all the others, even if they are owned by the same parent company. (Although sometimes, company wide gubbings can be made).
As there are so many bookmakers and new online companies appearing all the time, it is entirely possible to simply drop your gubbed accounts and move on to the next offers.

Final Thoughts
As you can see, there are plenty of ways you can still do matched betting with gubbed accounts. They may take a little more effort for less profit, but hopefully you will never be in the position where all of your accounts are gubbed.
Whatever methods you choose, I would recommend using Outplayed's tools and videos to help you with the process, as it would be hugely difficult to navigate these offers without some matched betting support.
 Other Matched Betting Posts
Beginner's Guide to Matched Betting
What to do if you make a matched betting mistake
Matched betting with existing accounts