6 things I stopped buying at Christmas
Last Updated on September 11, 2022 by Melissa S.
Christmas is always an expensive time, and many of us end up going overboard with spending in a mad panic in the build up, even if we have been carefully organised beforehand. In order to save money at Christmas, you may find that there are items you are buying out of tradition that are actually a big waste of money.
Despite the fact that I save up for Christmas throughout the year via Plum , I am definitely still guilty of buying Christmas things that are pretty unnecessary. In order to save money at Christmas, I took a careful look at what I was actually buying that I could cut out or reduce.
I managed to eliminate or reduce spending in six significant areas to save money, clutter and time. In this post, I will explain how I cut out each one and how you might be able to do the same.

Christmas Cards 
It's not just the actual cards that are the expense, but sending them can be a fortune! With social media keeping us all connected these days I think significantly fewer people are sending cards, especially when you consider most end up in the recycling in the new year.
I decided I was going to join in a couple of years ago when it cost me around £14 in second class stamps to send, on top of the cost of the cards. Of course, there are a few family members that still expect a card.
If, like me, you want to pare down the card giving but are faced with some friends and relatives who are still full on and would feel hurt not to receive one, you can at least cut down on what you send.
As a compromise, we bought a set of 10 greetings cards for £5 from our daughter's school featuring her own design and name. This was enough to give to members of both our families at a fraction of the cost, while giving them a personalised design, not to mention supporting school funds. 
If my daughter's school didn't do this, I would buy a cheap box of supermarket cards and again only send to those few that the upset of not sending would cancel out any gain (i.e. cantankerous old Aunt Edith and such like.)
Savings: Approx £20 in stamps and cards, plus a couple of hours of time!

Christmas Crackers
If you're reading this outside the UK, you can be forgiven for wondering what a Christmas cracker actually is. No, they are not the type of crackers you eat with cheese. They are a traditional Christmas table decoration containing little plastic toys, jokes and paper hats. If you're really curious, here's an example:


I do love the way a luxury cracker looks on a table set for Christmas dinner, but what I don't like is the aftermath! A load of cardboard rubbish and plastic tat that either gets binned shortly afterwards or spends the next 3 years cluttering up your kitchen drawers (mini set of screwdrivers and plastic luggage tag, I'm looking at you).
As glam as the more upmarket ones can look, at the end of the day you are swapping anywhere between £3 and £20 for what is ultimately a box of stuff that will end up in the recycle bin shortly after.
Before you start shouting "Bah humbug!" at me, I have to admit if i was hosting a Christmas or New Year's Eve meal then I probably would buy some for the table. But this year we are doing neither, so I will enjoy the crackers provided by other people at these get togethers but there is literally no reason for me to buy my own this year.
Saving: Approx £5-£20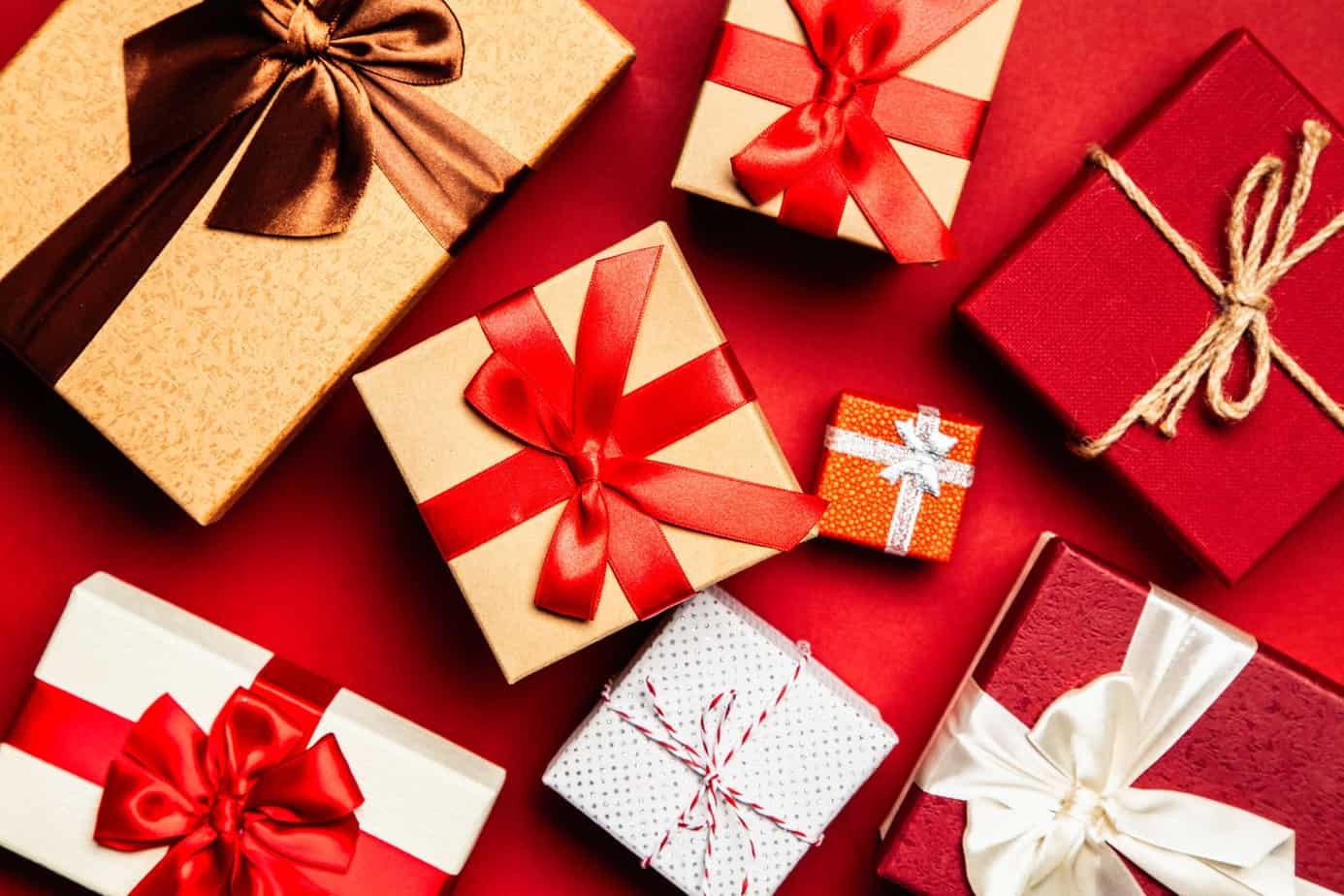 New dresses /shoes / accessories
Can you relate to this scenario? You have a wardrobe full of clothes but every Christmas you want to buy a new outfir or two for any Christmas parties and events you may have. I certainly did this for a number of years.
However, on some occasions I couldn't even find anything I particularly loved, but I still had the mentality of "I need to buy something new". A lot of the time my memories of this process were plodding round the local shopping mall or online shops frustrated because I couldn't find anything I liked, and then choosing something that was merely "ok" just so I could have a new outfit for the party! What madness is that!
These days, I am a lot more selective. I usually shop my wardrobe first and find I have plenty of existing outfits that will do just fine for Christmas. If I find an outfit I love, I will usually buy it with the view of wearing it for several upcoming events.
Looking online for good quality preloved items on apps such as Vinted would also be a more affordable way of getting a "new to you" outfit at a fraction of the cost.
I can't deny that "new dress" feeling still gives me a confidence boost, however it is worth remembering that   hardly anyone will notice or care what you are wearing, or how old it might be.
Saving – Anywhere between £30-£100
More and more Christmas decorations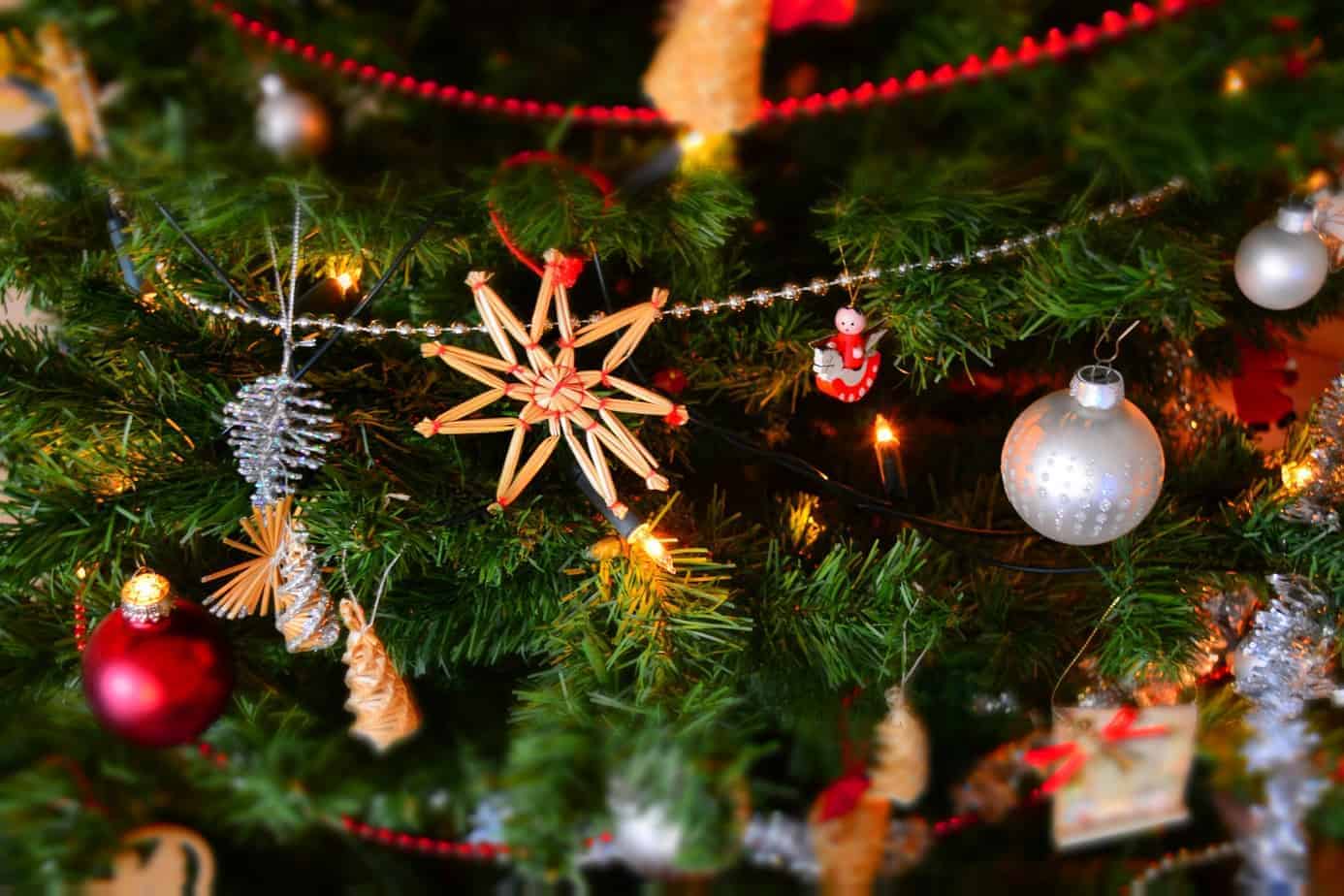 Decorations are something I've stopped buying at Christmas, simply because I have plenty! Obviously you have to start somewhere, so if you are newly moved in to your own place and don't have any decorations yet then I'm not suggesting not to buy any at all, however I first started buying my own in 2001 so it is fair to say I have more than enough!
I have always been a fan of the more unusual tree decorations that are a bit more commonplace these days – things like cocktail glasses, stilettos and little glass snowstorms. I first started buying these in about 2004 when they were quite unusual. A specialist garden centre stocked them for about £2 each and every year I would enjoy picking more and more.
In addition to this, each year it seemed I would be buying something to add to the collection: extra sets of lights, table ornaments, door wreaths…
I don't regret buying them as they are used every year to this day, but I do have to stop myself from picking anything Christmas related up these days as we have enough!
Saving: Approx £30 a year
Overestimating the food
We are very frugal with our usual monthly grocery spend which you can read about here. One of our family traditions is therefore in the week before Christmas to do a food shop where we can buy whatever we fancy: expensive crisps, dips, smoked salmon, etc etc. It's a real treat that we look forward to every year and includes a fry up in the supermarket café!
However, we don't cook Christmas dinner ourselves as this is hosted at my in laws. We also spend a few days between Christmas and New Year staying with my parents so we found that a lot of the perishable food was going off before we'd have chance to enjoy it.
And then as soon as the New year hit we still had a packs of mince pies and cheese bites left and didn't really fancy them anymore! We still keep our tradition of buying what we want but plan a bit more carefully about what we actually need. 
Obviously, everyone's circumstances are different but I know we're far from the only ones who end up binning a box of mince pies on January 4th. So consider your schedule, plan accordingly, and if possible, freeze anything that may otherwise go to waste.
Read in detail how we budget our Christmas food shop
Saving – approx. £30 in wasted food
Expensive Christmas family events
This isn't actually something I've had to stop, but once you have children you realise how many Christmas experiences are out there and just how much they all cost. I have seen people I know going on 3 or 4 different experiences each year that cost around £50-£100 per family a time. Personally, we couldn't justify the cost of this but also I think you could get bored the year after if you've already done everything on offer!
We have made a rule as a family that we will go to one "special" Christmas event each year and everything else has to be on budget.
Saving – Approx £100 per event
What do you think of the things I stopped buying at Christmas? Could you save money at Christmas by cutting out any of these items? Are there any you disagree with or would add to? Let me know in the comments.
Want more ideas to Save Money at Christmas?

Get your copy of my Debt Free Christmas planner filled with printable templates to help you organise and save money this Christmas. It's also completely FREE! Fill in the form on this page or find out more here.
Related Posts You May Also Like
Product: Ultimate Guide To A Debt Free Christmas
How I save for Christmas Without Even Noticing!
How I saved £250 on my Christmas shopping 
Last Minute Christmas Gift Ideas under £20