Please note that some of this post's links are affiliate links, which means if you click through and make a purchase, I may receive a small commission at no extra cost to you. SkinnySpending.co.uk is a participant in the Amazon Services LLC Associates Program, an affiliate advertising program designed to provide a means to earn fees by linking to Amazon.com and affiliated sites.
Last Updated on September 10, 2021 by Melissa S.
I'm usually pretty organised with Christmas shopping. I set money aside automatically with Plum all year, and I take advantage of Black Friday deals to get the bulk of my present buying done before December hits.
However, I can also relate to that last minute panic of realising you've forgotten someone and needing to sort something quick. I also get irked by magazine gift guides that seem to think the average person spends £80-ish on a friend's present, and usually their suggestion is something like a ridiculously expensive candle that looks like it could have been £10.
With this in mind, I have put together some more realistic gift ideas perfect for friends or relatives with that £20 mark in mind. What's more, with last minute being key, almost everything on the list (with the exception of bottle lights) can be picked up in the supermarket or as an instant download online.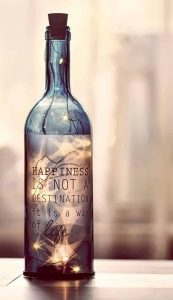 Fancy bottle of fizz / liquor & bottle lights
Alcohol: Supermarket (or specialist wine shop)
Bottle Lights: Online
So simple because you can just pick this up in the supermarket, (although you may need to head to Amazon for the bottle lights.) I was really pleased to receive a bottle of Freixenet Prosecco and some bottle lights last year, getting the lights to make it into a display item just gave it a nice little extra touch. The lights can be picked up on eBay for £1 or so, and bottles of fizz with intricate designs tend to be at around the £10 mark.
Another good suggestion is Aldi's range of flavoured gin liqueurs for around £10 each.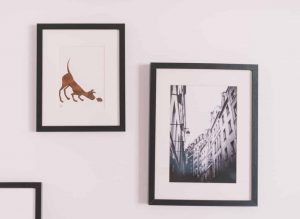 2. Print in a frame
Print: Instant download online or DIY
Frame: Supermarket or high street shop
Etsy is crammed with digital prints that can be purchased and printed out instantly – obviously you'll need some nice paper and a printer, otherwise this one might not be feasible as a last minute option! Digital prints range start from just £2.75, with obviously a lot more time and cost involved when personalised options are selected.
I really like Daisy Digital on Etsy for instant digital prints.
Of course, if you know your way around design products such as Canva, you could create your own!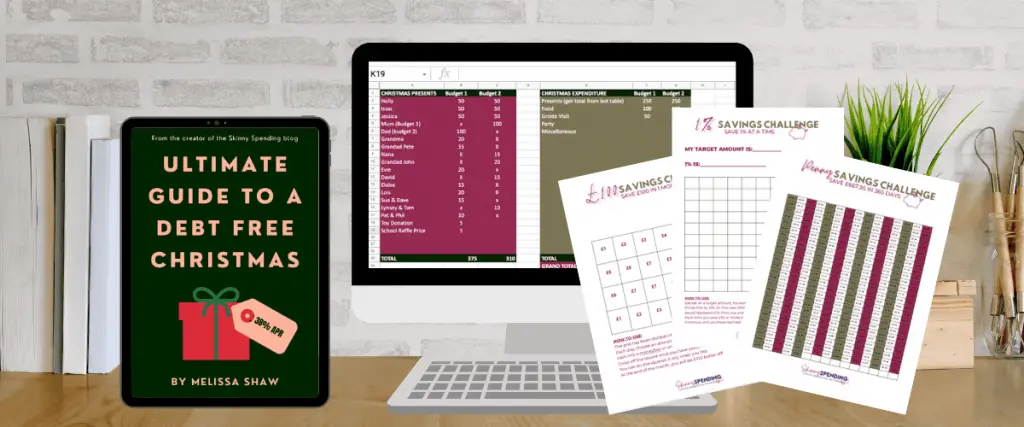 WANT TO TAKE THE STRESS AND THE DEBT OUT OF CHRISTMAS FOR GOOD?
With my comprehensive Ultimate Guide To A Debt Free Christmas e-book and budgeting system, you can say goodbye to the stresses and spiralling expense of Christmas.
3. Cinema voucher for 2 & Popcorn
Voucher: Instant purchase in store, online or via KidsPass
Popcorn: Supermarket
This is one I have received in the past and I thought it was such a great idea I have ended up using it as a gift idea for others! Because I am a member of KidsPass I was able to buy the voucher at 40% discount which took the cost right down, and gave my recipient a year to claim it. Cinemas need our support more than ever at the moment, so a little gift like this could make all the difference, as well as giving your recipient a night out to look forward to.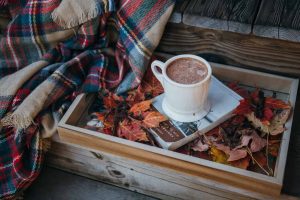 4. Luxury DIY hot chocolate pack
All items available in the supermarket
So simple, but rather than going for a pre-packaged gift set where the hot chocolate is likely to be the cheapest aspect of the set, put your own together! A 300g tub of Green & Blacks luxury hot chocolate is under £4 in most supermarkets, leaving plenty spare to buy a mug, mini marshmallows and maybe even some chocolates. Or pair it with a paperback for a book lover.
5. Restaurant / Takeaway voucher
Buy in store or online depending on the company. Some supermarkets have vouchers for a range of restaurant chains
This might seem like a bit of a cop out in terms of a gift idea, but if 2020 taught us anything, it's that the simple pleasures in life such as a meal out or even just a coffee and cake should not be taken for granted!
Personally I would be thrilled to get a voucher for my favourite restaurant or cafe because it's basically "banking" something to look forward to. Even if your voucher doesn't cover the cost of the whole meal, it would still be a night out or night in at a big reduction!
Even a voucher to cover a coffee and cake at a cafe would surely make someone's day. You could also make it for a takeaway if you know your recipient will prefer a night in.
Just like cinemas, we all know restaurants need our support right now so what might seem like a pretty unimaginative gift could actually have a lot of thought behind it.
So there are my 5 last minute Christmas gift ideas. Have any others? Let me know in the comments.
This post contains affiliate links at no extra cost to you. Please see our disclosure page for full details.
Related Posts you may also like
Product: Ultimate Guide To A Debt Free Christmas
How I save for Christmas Without Even Noticing!
How I saved £250 on my Christmas shopping
Six Things I Stopped Buying To Save Money At Christmas