Last minute Christmas Gift ideas under £20
Last Updated on February 10, 2023 by Melissa S.
I'm usually pretty organised with Christmas shopping. I set money aside automatically with Plum all year, and I take advantage of Black Friday deals to get the bulk of my present buying done before December hits.
However, I can also relate to that last minute panic of realising you've forgotten someone and needing to sort something quick.
I also get irked by magazine gift guides that seem to think the average person spends £100+ on a friend's present, and usually their suggestion is something like a ridiculously expensive candle that looks like it could have been £10. 
With this in mind, I have put together some more realistic gift ideas perfect for friends or relatives with that £20 mark in mind. What's more, with last minute being key, almost everything on the list can be picked up in the supermarket or as an instant download online.
However, I have included links to the products online where I have found them so you have the option if delivery is still a possibility before the big day.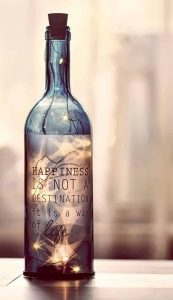 Fancy bottle of fizz / liquor & bottle lights
Alcohol: Supermarket or specialist wine shop
Bottle Lights: Pound shop
Online options:


So simple because you can just pick this up in the supermarket, and often you can find bottle lights in bargain shops. Failing that, you can pick them up online for under £5 if you have time.
I was really pleased to receive a bottle of Prosecco and some bottle lights last year, getting the lights to make it into a display item just gave it a nice little extra touch. The lights can be picked up on eBay for £1 or so, and bottles of fizz with intricate designs tend to be at around the £10 mark.
Another good suggestion is Aldi's range of flavoured gin liqueurs for around £10 each.
Print in a frame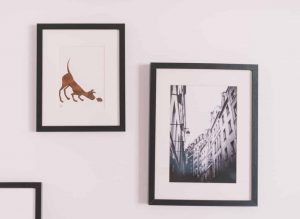 Print: Instant download online or DIY
Frame: Supermarket or high street shop
Online option:

Etsy is crammed with digital prints that can be purchased and printed out instantly – obviously you'll need some nice paper and a printer, otherwise this one might not be feasible as a last minute option!
Digital prints range start from just £2.75, with obviously a lot more time and cost involved when personalised options are selected.
I really like Daisy Digital on Etsy for instant digital prints.
Of course, if you know your way around design products such as Canva, you could create your own! 

Cinema voucher for 2 & Popcorn
Voucher: Instant purchase in store, online or via KidsPass
Popcorn: Supermarket
This is one I have received in the past and I thought it was such a great idea I have ended up using it as a gift idea for others! Because I am a member of KidsPass I was able to buy the voucher at 40% discount which took the cost right down, and gave my recipient a year to claim it.
Luxury DIY hot chocolate pack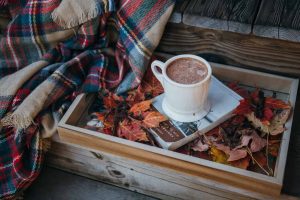 All items available in the supermarket
So simple, but rather than going for a pre-packaged gift set where the hot chocolate is likely to be the cheapest aspect of the set, put your own together!
A 300g tub of Green & Blacks luxury hot chocolate is under £4 in most supermarkets, leaving plenty spare to buy a mug, mini marshmallows and maybe even some chocolates. Or pair it with a paperback for a book lover.
Gift Vouchers
Buy in store or online depending on the company. Some supermarkets have vouchers for a range of shops and brands.
Vouchers are often thought of as a bit of a cop out present, but personally I love getting vouchers. They don't always have to be for physical items either, as you can get vouchers for a range of things. Here's some suggestions:
A coffee shop voucher for their favourite shop – you could team it with a reusable travel mug
and a box of biscuits or sweets.
A takeaway voucher – For a night at home, treat friends or family to money off Just Eat or Deliveroo.
A gaming voucher for money off a game from XBox Live, Playstation Store or Nintendo eShop.
An Apple gift card for all things Apple including app purchases, iTunes, as well as physical Apple products.
A Google Play voucher for all Android apps, games and more.
Subscriptions
Subscriptions to a service also make a great last minute Christmas gift. Whether you offer a month, 3 months or an annual description means it is a flexible option to keep the cost under £20.
Disney Plus – For all the latest Disney films and TV shows, including Star Wars and Marvel.
Amazon Prime – Get free delivery on all Prime eligible items, as well as access to Prime Video and Prime Reading
Will you use any of these last minute gift ideas?
Do you have any other ideas for last minute Christmas gifts under £20? Leave a comment and share with the community.

About the Author
Melissa is a working parent who left behind a senior management salary for a better work/life balance. Following her own money saving and money making strategies she was able to clear debt and live a life she loves. Blogging, selling digital products on Etsy and selling preloved items on eBay are her favourite side hustles. Read her story here.
Related Posts you may also like
Product: Ultimate Guide To A Debt Free Christmas
How I save for Christmas Without Even Noticing!
How I saved £250 on my Christmas shopping 
Six Things I Stopped Buying To Save Money At Christmas