Christmas shopping 2019: How I saved over £250
Last Updated on February 9, 2023 by Melissa S.
If you regularly read my posts or follow me on Instagram, you'll know that Christmas shopping is something I plan for in advance in order to take advantage of Black Friday offers and other promotions and you can read more about the strategies I use here.
Points to note:
I saved all year for Christmas shopping 2019 using Plum. This year I managed to save £500 which includes some for Christmas events and food. This money comes out of my own part time wages so my husband also gives me some extra as he has a large family to buy for, but prefers that I get it all done with my bargains head on! What is Plum? You can find out more here.

My husband does his own Christmas shopping (usually on around December 23rd!) so this is off his own back out of his own money. I don't include this in my budget as most of it is for me! He does have a couple of people he always buys for such as his brother, so I haven't included them in the post below.
In this post I detail everything I bought with its RRP and the price I paid. Obviously the price I paid may have been a special offer that is no longer applicable.

4 year old daughter

Price paid: £80 from Argos during 20% off promotion
I have since seen this product for £75 in Tesco in mid December, however I would never have risked leaving this "main present" until now for the sake of saving £5 as I did think there was a danger of it selling out.

Oral B Frozen Electric Toothbrush RRP £35
Price Paid £17.99 Boots Black Friday promotion
(This might seem like a strange request for a 4 year old but she has asked for an electric toothbrush after seeing her cousins have them! Its win-win for me because it is useful, will get used every day and one less thing in the toybox!)
Sylvanian families doll house sets:
Chocolate Lounge
Dressing table set
RRP £9 each
Price paid £5 each Amazon

Petite Anna & Elsa dolls
RRP £14 each and very hard to find
Price paid £7.99 each B&M
Various stocking fillers: Sticker book, pencils, bath fizzer, door sign, play make up
RRP: £15
Price paid: £7 from Sass & Belle, Home bargains, Asda
RRP TOTAL: £216
TOTAL SPENT: £147.98
SAVING: 68.02

Get your copy of my Debt Free Christmas planner filled with printable templates to help you organise and save money this Christmas. It's also completely FREE! Fill in the form on this page or find out more here.
Husband:
I know I'm not the only one who must struggle to buy presents for my other half. Especially when we have been together almost 20 years!
We agreed this year that neither of us wanted any novelty presents that end up as expensive clutter. We generally have an unwritten rule of spending £50-£100 on gifts to open and then saving £100 each to put together on an event such as a night away or a theatre trip. I haven't included the £100 cash in my budget here although it is in my savings as we speak!
Wired controller for Nintendo Switch RRP £20
Price paid £17.99 Argos
Leather Mantaray wallet
RRP £30
Price paid £15 Debenhams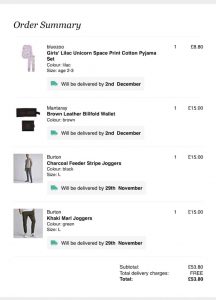 Tracksuit pants (specifically requested!)
RRP £30 each (x2)
Price paid £15 each Burtons via Debenhams
T-shirts RRP £18
Price paid £14 Matalan
Bath stand RRP £23.99
Price paid £12 Aldi
This is a bit of a joke present admittedly but it will get used and will raise a smile on Christmas day! My husband constantly watches the iPad in the bath so I think it will actually be useful!
Airfix kit £20 no saving
He has made noises about wanting one of these otherwise I wouldn't have taken the risk of buying unwanted clutter. It's always nice to get something to "do" at Christmas too.
TOTAL RRP: £172
TOTAL SPENT: £108.99
TOTAL SAVED: £63.01
Rest of Family & Friends 
Most people had given specific requests of things they wanted which was helpful.
Mum: Thermal Gloves £8.99
Dad: Artists pen £10.99
Brother: Body Building book RRP £30
Price Paid £17 Amazon
Mother in law`
Slippers RRP £21
Price paid £16 Pavers
Father in Law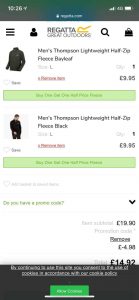 Fleeces RRP £40
Price paid £14.92 for 2! Regatta special offer
Sister in law 1: Joules scarf & socks
RRP £35
Price Paid: £14.74 Joules Ebay outlet

Sister in law 2: Make up mirror & trinket dish Sass & Belle
RRP:£19.50
Price paid £10.50

Friend 1:
Oliver Bonas Bag RRP £36
Price paid £12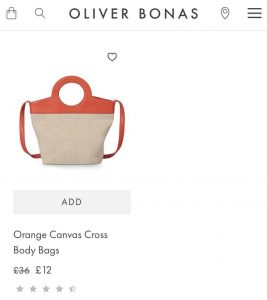 Friend 2: Joules scarf & socks as above
RRP: £35
Price Paid: £14.74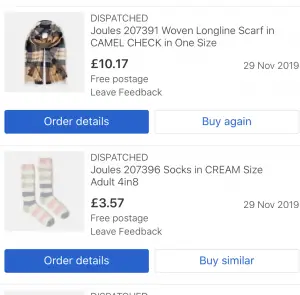 Goddaughter:
Frozen 2 jigsaw £3.99 Home Bargains RRP £9.99
Frozen 2 sticker book 79p  Home Bargains RRP £3.99
Twisty Pets £5.00 no saving
Niece 1: My Generation doll outfit £16.99 Smyths (no saving)
Niece 2: Pyjama set Debenhams £9.00 RRP £12.00
Nephew: Nerf Target Game Argos £20 (no saving)
Brother in Law: £20 gift card no saving
Total RRP: £319.47
Total Spent: £195.73
Total Saved: £123.44
Grand total RRP: £707.47
Grand total spent on Christmas shopping 2019: £452.70
Grand total saved on Christmas shopping 2019: £254.77
I am really pleased with the amount I both spent and saved as it was under budget and I managed to get some great bargains. I would never have spent £36 on the Oliver Bonas bag so to get it for £12 was amazing. I also thought the Regatta offer to get 2 £20 jumpers for under £15 was a fantastic offer too.

About the Author
Melissa is a working parent who left behind a senior management salary for a better work/life balance. Following her own money saving and money making strategies she was able to clear debt and live a life she loves. Blogging, selling digital products on Etsy and selling preloved items on eBay are her favourite side hustles. Read her story here.
RELATED POSTS YOU MAY LIKE:
Product: Ultimate Guide To A Debt Free Christmas
How I save for Christmas Without Even Noticing!
How I saved almost £300 on my Christmas shopping 2018 
Six Things I Stopped Buying To Save Money At Christmas