Last Updated on September 26, 2020 by Admin
My favourite Ebay sales so far
I have been selling on eBay for around 18 months now, prior to this I had dabbled in selling a few bits and bobs over the years, but more for decluttering rather than to make any sort of side income.
Although I do lookout for items to flip in charity shops and carboot sales, some of my favourite sales so far have come from my old stuff that I had no idea was worth so much. Here's some of my favourite eBay sales so far.
1.       Super Princess Peach on the Nintendo DS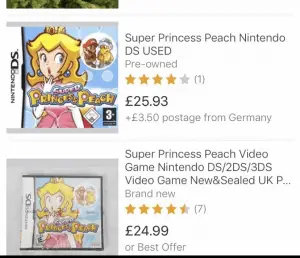 I have to include this because it was the item that made the penny drop for me and got me into sourcing to resell. I had listed my old DS because I had a new one along with a bundle of games I didn't play. I think I put the whole lot on for £20 and got an offer for just the games pretty quickly. My husband said to double check what the games were going for on their own, most were £1.99 but then I realised the Princess Peach game was classed as rare and could fetch over £20!
Needless to say I rejected the offer and sold the game alone for £18. After that I was hooked on the idea of finding rare computer games! This definitely makes it one of my favourite eBay sales.
2.       Old 35mm Olympus camera – £99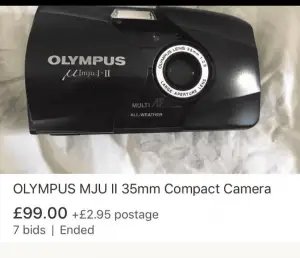 I had an old 35mm camera sitting around in a drawer, unused for probably 15+ years. It easily could have ended up in a charity shop but when I checked sold listing on ebay I realised it was a desirable model with the 35mm hipsters and ended up going for £99! This is one of my favourite ebay sales for this reason.
I had so many lowball offers from people who obviously thought I didn't know the value, so watch out for this and always make sure you check the sold listings.
3.       Nintendo trading cards – £80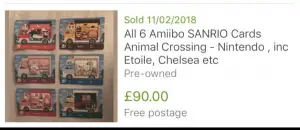 I bought some limited edition Animal Crossing trading cards for £4.99 in 2016. They were online order only from Nintendo  and limited to 1 per customer. The cards are amiibo enabled and allow exclusive characters and furniture into your game. I used the cards for their required in-game purpose and then they went into an album with other cards. When I started reselling I looked up the sold listing price and realised they were going for £80 for the set of 6 just over a year later! As much as I would have liked to have kept the cards, I decided I would rather have the £80 so they were sold.
4.       1976 annual – £18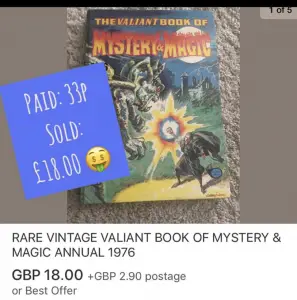 I found this book in the community centre where my daughter has dance lessons, they have a big pile of donated books and dvds and the going rate is 3 for £1. While she is in the lesson I have chance to browse the shelves and check ebay prices and I have found quite a few flips but this is my best – after paying 33p I sold this book for £18.00!
5.       GU glass pudding ramekins £12.00 for £7.50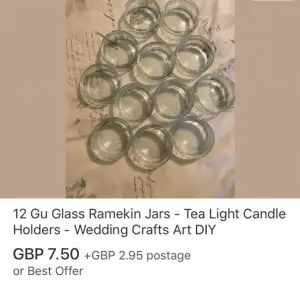 Not the most exciting items, not a massive amount of money, but these were cluttering up my kitchen cupboard because they couldn't be recycled and I didn't want to throw them away into landfill. Literally money for nothing, which is what makes it a favourite eBay sale! I can also buy the puddings with a bit less guilt now knowing I will eventually get some cashback on them!
Read more about selling recycling & rubbish on eBay here
6.       Beastie Boys Magazines £25 – £35 each (3 sold)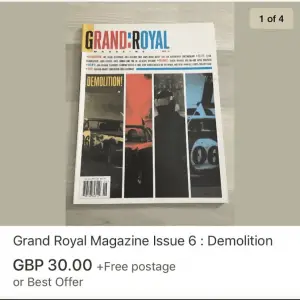 My former self was very much a collector, and in the 90s pre internet I remember being desperate to get my hands on these magazines as I was a big fan. I can't remember where I got them, I think I might have had them delivered on a subscription but anyway I kept them pristinely and probably never read most of them other than a quick look through. Thanks to their pristine condition I was able to sell them on Buy it Now for between £25 and £35 each. They took a while to sell and I had lowered the price in £5 increments but then someone came along and snapped up all 3 at once! Chaching!
Want to get started selling on eBay? Read my beginner's tips here