Vypr App Review: Make money on your smartphone
Last Updated on February 10, 2023 by Melissa S.
What is the Vypr App?
Vypr is a smartphone app available on iOS and Android, that allows you to earn money by answering consumer survey questions (known as steers). These "steers" are unlike traditional surveys in that they are very quick to complete and you do not get screened out of them.
So, is it worth adding Vypr to your list of money making apps? Here's all you need to know.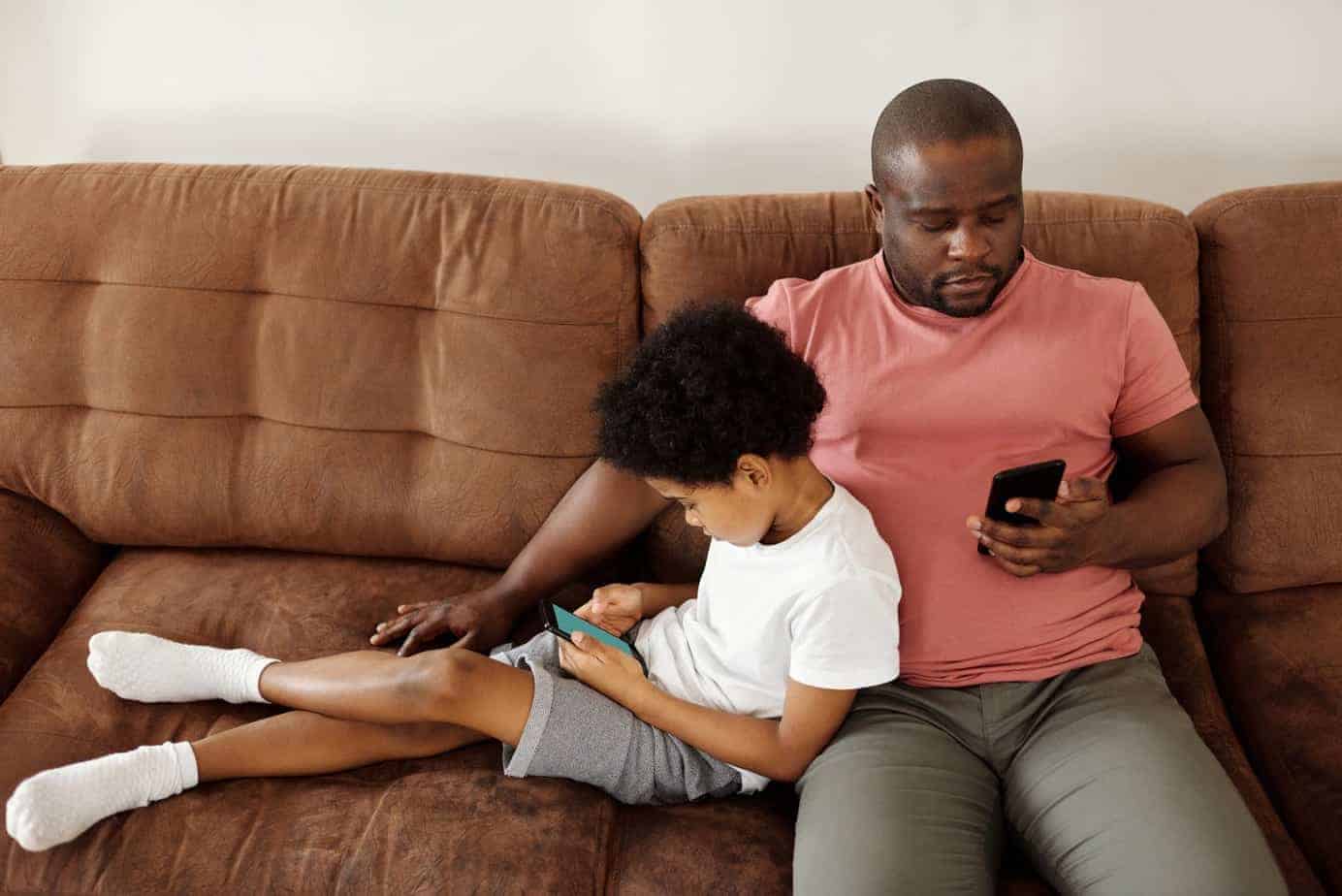 How does The Vypr app work?
Once you have downloaded the Vypr app, you will be asked to complete a short profile simply detailing your email address, date of birth, gender and Paypal email (so you can get paid).
After that, in the steers section of the app, you should receive some steer questions to build your profile and earn you points. Most single question steers are worth 10 points, with some multiple question steers worth 40 points.
You will also receive 2000 starter points (£1.00 cashout equivalent) to start you on your point-earning journey.
If you allow Vypr to use your location services, you can earn more points by completing in-store steers typically worth 100 points or more.
What do you get from Vypr?
10,000 points is the threshold for cashing out, which is the equivalent of £5.00. This means that each 10 point steer is worth about 0.5p, or put another way, you would need to answer approximately 1000 steers (or less with multiple questions and in-store points). Minus your 2000 starter points, this would be around 800 on your first go.
So, it is safe to say Vypr is never going to earn you any serious cash, but as the steers literally take seconds to complete, it's an effortless procedure. The hardest bit for me personally is remembering to check the app regularly, but once you are into the routine of this, it becomes easier. 
Like many survey apps, any time you might have a few spare minutes to check your phone is a good time to check Vypr for steers. For me, this includes when travelling / waiting at the train station, coffee breaks, or on the sofa during the ads.
If picking up your phone to check social media is second nature to you, then you might as well use that time to earn some cash instead!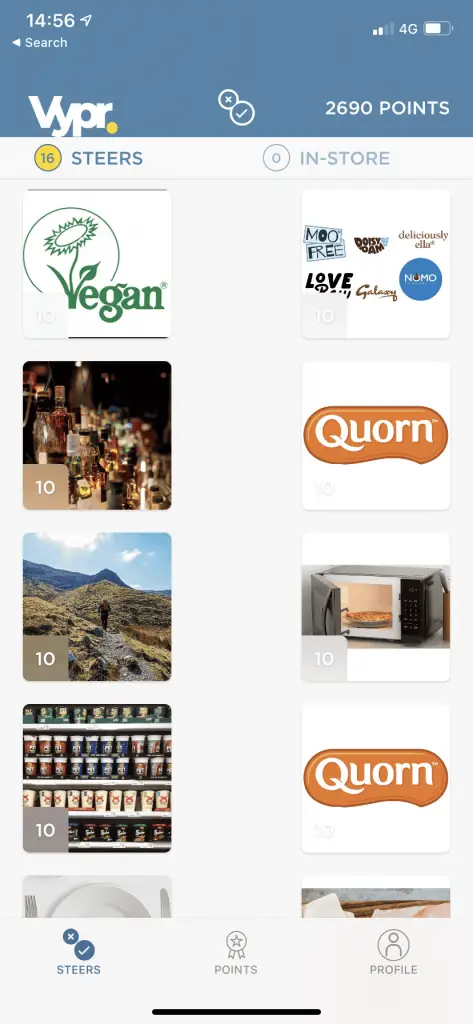 What sort of questions are you asked on Vypr?
In my experience, other than questions that build your profile such as information about your household, the vast majority of the questions are around food and drink brands and buying habits. 
Questions have included selecting preferred packaging for a new product, buying habits for specific items, and how much you are prepared to pay for certain goods. 
There have also been some strange questions over the time I have been using Vypr, such as this one that I shared on Instagram!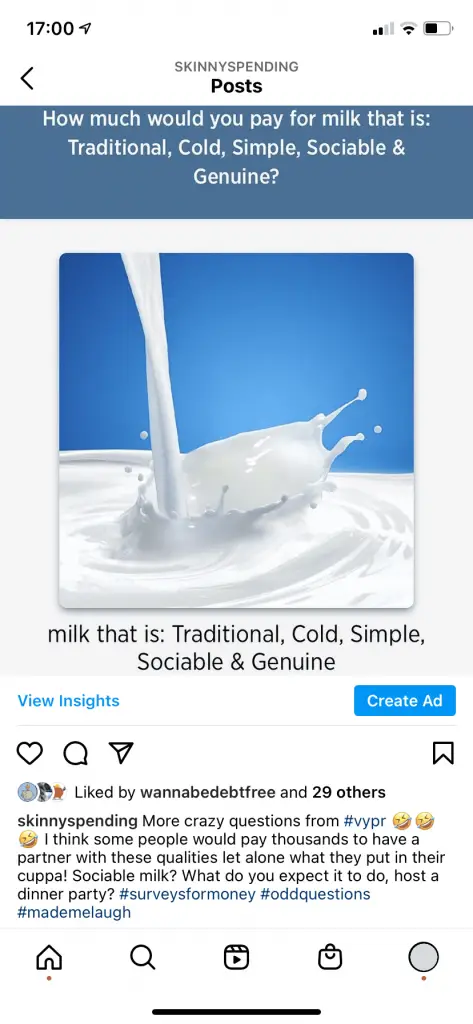 How long does it take to cash out on Vypr?
This really does depend on how often you check the app, as steers seem to appear randomly and cannot be saved for later. I would say on average it can take around a month to get 10,000 points, however I have seen people on Instagram who have done it much faster than this.
Sometimes, I can be met with 20 or so steers to complete, and other times nothing at all. When this is the case, you will be met with a message that says: "We don't have any steers for you to do right now. If you have a bad, or no internet connection, this can happen."
I do feel this message can be misleading, as it can give the impression that if not for a bad connection, you would have lots of steers to complete. This is definitely not the case and not a problem at your end of things!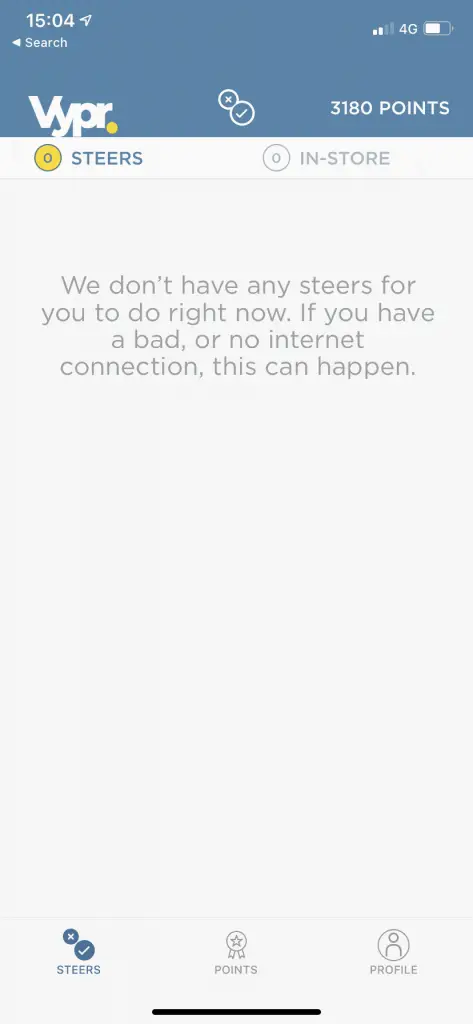 How do you get paid on Vypr?
Once you have reached 10,000 points or more, simply head to the points section of your app, and select "redeem". In 1-3 working days, your money will be transferred to your Paypal account.
TOP TIP: Unlike some other point-building apps, you are not rewarded any extra for letting your points accumulate. So to cash out £10.00 you would need to earn 20,000 points, rather than a lower threshold.
Therefore I would recommend cashing out as soon as possible rather than "saving up" your points for a rainy day. After all, there is never any guarantee as to when a free app might shut down without warning and then all your points and hard work are gone!
Does the Vypr app have a refer a friend scheme?
Currently not, which is a real shame as this could be a great incentive for existing customers to earn extra points. So there are no referral codes or affiliate links within this post, but as ever it's just my honest opinion as I try and help you earn some extra cash.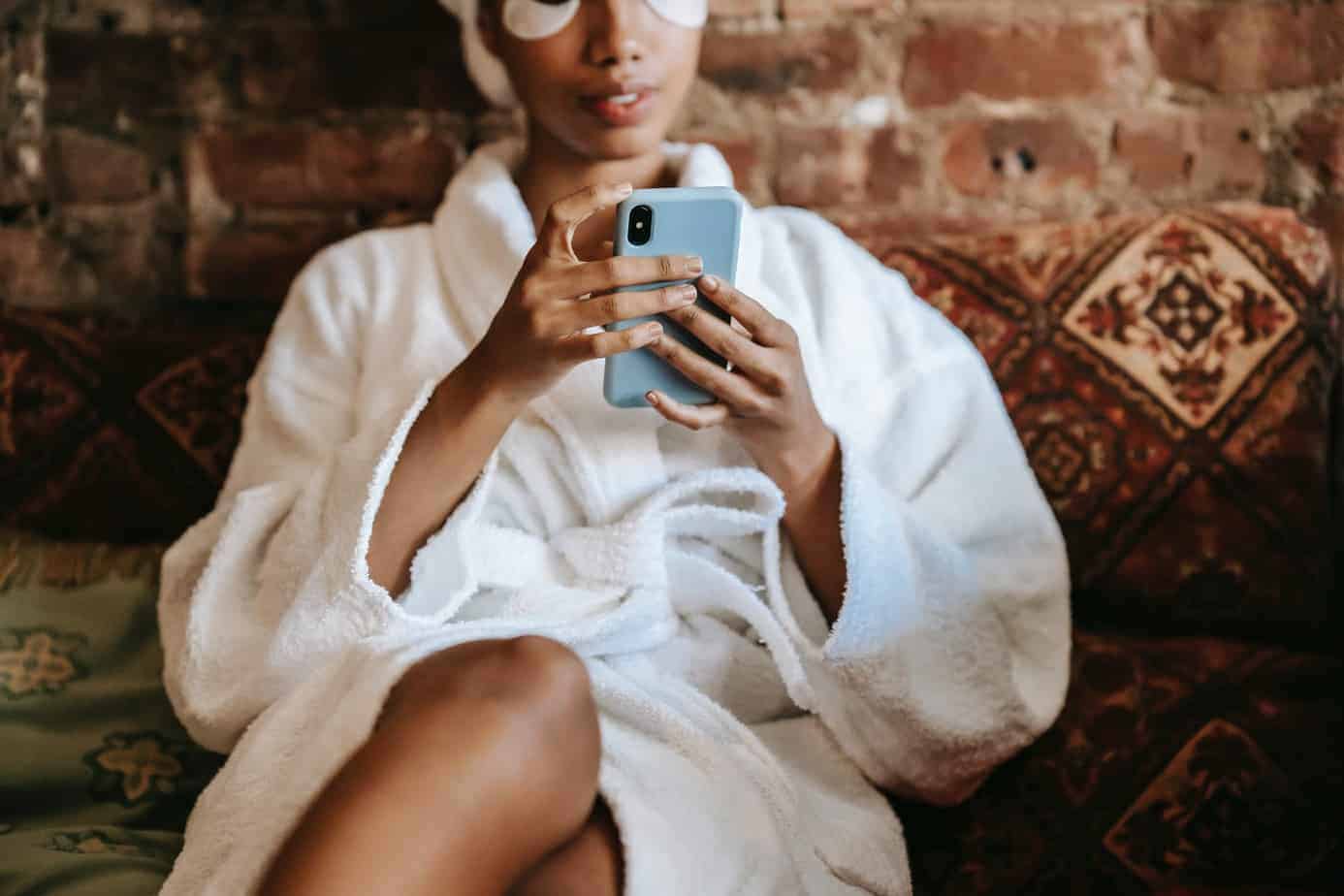 Does your location matter on Vypr?
I live in a small rural Cheshire village, but for work I regularly drive into Manchester and Liverpool city centres. I definitely seem to pick up more steers when I am in the cities in general, however I have also been sitting on my sofa at home when I received a large number in one go, so I'm not sure if this is just coincidence.
If you allow location services with Vypr, you will get push notifications from time to time indicating you are close to a store where you can earn high point steers. Often I have checked the app to find that the steers are not there, as I think they are more time sensitive and often the push notification may be delayed.
You can also receive store steers without being nearby the shop, however they are greyed out until you are close to the store. This can be handy if you have a particular store close by that you can make a quick detour too, but be warned, the steers can disappear before you have chance to complete them!
In Summary: Is Vypr app worth it?
If you enjoy doing survey apps and have a routine for checking them, it is a no brainer to add in the Vypr app to your repertoire. 
However, if you are looking for a more lucrative side hustle, or do not like answering consumer questions about food and drink brands, then maybe swerve this one. 
What I like about Vypr:
You don't get screened out
Surveys / Steers take seconds to complete
Simple to use
More productive than scrolling social media when I have a "phone itch"
What I don't like about Vypr:
No refer a friend scheme
The steers are worth a pittance (0.5p)
Can take a long time to cash out
In-store steer notifications can be inaccurate / out of date
Want More Side Hustle Ideas?
You might like these posts:
Get Started With Matched Betting
How I Made Over £1000 in 90 days on eBay