8 Best eBay Price Trackers For Buyers & Sellers
Last Updated on July 25, 2023 by Melissa S.
Ebay price trackers can be an invaluable tool for both eBay buyers and sellers, although they remain largely unheard of.
While many people are aware of Amazon price tracker sites like CamelCamelCamel, eBay price trackers tend to slip under the radar. This can be due to the assumption that a private seller selling their own preloved goods isn't really comparable to new items stocked by hundreds of stores.
However, they do exist, and can benefit both buyers and sellers. In this post, we'll look at the best eBay price trackers for the UK for both buyers and sellers.
Please note that although my posts contain affiliate links, none of the price tracker tools within this post are sponsored or affiliate endorsements, this is simply a collection of useful tools for eBay I have put together through my own experience as an eBay seller.

Best eBay Price Trackers for Sellers
My number one choice for Buyers and Sellers – WatchCount.com
WatchCount is an excellent tool for eBay buyers and sellers, allowing you to search sold and completed listings to compare a number of features including sale price, most watched items, most bids, misspelled listings and more.
It is free to use and the extra features it provides on top of the price tracker are invaluable. For example, most watched and most bids give eBay sellers an overview of the most popular items currently on the market.
You can also change the region and this tool is fully compatible with the UK ebay site, which is great news for us UK eBay sellers, as many tools can be US only.
The misspelled listings tool is a great way to snatch a bargain as a buyer to find listings that haven't gained much interest as a result of the misspelling.
Terapeak
Did you know eBay has its own built in seller search? This previously only used to be available to business sellers, but the programme has now been rolled out to all.
To find Terapeak, head to your seller hub and click on "Research". Within Terapeak, you can look at prices of sold items going back 365 days. There are also filters, such as country, item condition, or price.
Terapeak is a great, free built in tool that I use often, although my only complaint is sometimes the listings aren't available to click on and view in more detail. There doesn't seem to be a rhyme or reason for why some are still clickable and others aren't.
Check A Flip
Checkaflip is a tool that can be used to price check items on both eBay and Amazon. It allows you to search both live and completed listings and gathers the data in realtime, so searches can take up to 60 seconds.
It is worth bearing in mind that the rarer the item on sale, the greater difference there may be between the prices stated and the more specific your keywords should be. I did a basic search for "Monkey Island", referencing the gaming series first released in the 90s. There have been many incarnations and releases of the 5 existing games so far, so being more specific on gaming title, platform and edition will be invaluable in getting accurate results.
Average Finder
Average Finder is another eBay price checker tool that shows you the average selling prices of both live and completed listings. What I like about this tool is you can search by location, so the search can be narrowed to only those results from your country.
Auction Price Finder
Auction Price Finder is a free app for Android, that can be downloaded via Amazon and the Google Play store. It allows you to search and compare eBay listings in much the same way as the other tools featured in this post, but would suit those who prefer to use an app.
Mark Sight
Mark Sight is a great price checker tool that works for both eBay and Amazon. As well as finding average prices, it offers a wealth of analytical tools and articles to help improve your selling business. 
Although a limited price check option is free, a paid membership is required to access these more advanced features.
WorthPoint
Worthpoint is a great tool for those looking to flip antiques or rarer finds on eBay. It does require a paid subscription, although a free trial is available.
While it is an invaluable tool for these purposes, I wouldn't recommend it for price checking your everyday preloved items. Using one of the other eBay price checker tools listed in this guide would be more useful for this purpose.
Best eBay Price Trackers for Buyers (other than WatchCount)
If you want to ensure you're not getting ripped off on eBay when buying a preloved item, or want to get alerted about price drops and sales, the following price checker tools are the best I've found.
It is worth stating that these are not specifically eBay price checker tools and can be used for a wide variety of online shops. However, price alerts can obviously be set up for eBay.
Priceblox
Priceblox is a free Chrome extension price checker. It is universal, and the website states it will work on practically any online shop. Once you have installed the extension, you can add items in order to get price alerts.
Obviously, if you want to track the price of rarer preloved items, such as a 90s computer game, the results are likely to be limited to eBay anyway.
Pricedrops
Pricedrops is another UK price checker website with an eBay section. You can filter results to display only eBay listings and set up alerts for the products you are looking for as soon as they are listed.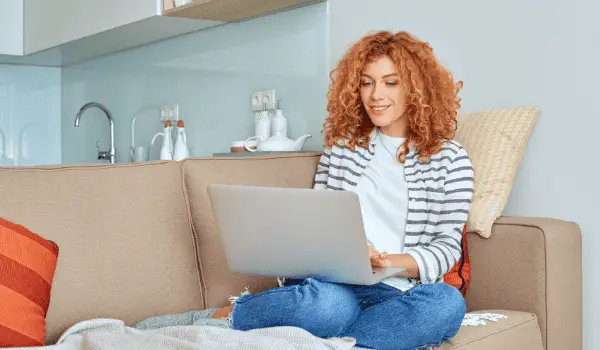 Reasons To Track Prices On eBay
So, after reviewing these tools you might still be wondering what is the point of tracking prices on eBay? There could be a number of reasons as both the buyer and seller.
As a buyer – to get the best price on a product you want
Just like any other site, it never hurts to do a price comparison, even if your item is preloved. Of course, the rarer the item the less price comparisons there will be, but you can still get a general idea.
As a seller – to know how to price your items
One of the biggest rookie mistakes you can make as a seller is underpricing an item you think is old junk, that is actually very much in demand.
I listed an old 35mm Olympus Muji camera a few years ago that I hadn't used since the advent of digital cameras. Luckily I did my price research and it sold for just under £100, but over the course of the 7 day auction I was inundated with offers from potential buyers asking if I would sell it for £15 -£30.
They obviously hoped that I would think it was great to get this sort of price for an old camera.
Don't be fooled by these kind of offers, as if it really was a bit of old junk people wouldn't be so quick to send you an offer.
As a seller – To update your pricing on slow to sell items
Sometimes I come back to items that haven't sold for months and notice that my price is way out of line with similar items. It could be that it was a moment of madness when originally listing, or that the price has dropped over time, but either way, checking your prices are broadly in line with others will help them sell.
Do you use an eBay price tracker?
Have you used any of the tools featured, or do you have another eBay price checker tool you would like to see included within this post? I would love to include any other useful tools that would benefit the community. Leave a comment below and let me know.

About the Author
Melissa is a working parent who left behind a senior management salary for a better work/life balance. Following her own money saving and money making strategies she was able to clear debt and live a life she loves. Blogging, selling digital products on Etsy and selling preloved items on eBay are her favourite side hustles. Read her story here.
Other Posts You May Like
How To Search Sold Listings on eBay
How to remove negative feedback on eBay
Best Label Printers for eBay sellers