Please note that some of this post's links are affiliate links, which means if you click through and make a purchase, I may receive a small commission at no extra cost to you. SkinnySpending.co.uk is a participant in the Amazon Services LLC Associates Program, an affiliate advertising program designed to provide a means to earn fees by linking to Amazon.com and affiliated sites.
Last Updated on June 15, 2021 by Melissa S.
School holidays are well underway, and for many parents this can mean the budget goes out of the window! Days out can be expensive, which is why I've put together a round up of budget friendly school holidays ideas to keep the kids entertained this summer.
Here are my budget friendly ideas for the school holidays.
Use discounts where you can
When planning a more expensive day out to a waterpark, theme park or even a meal out, make sure you check cashback and discount sites to get the best deals.
Kids Pass is a great money saving app where you can enjoy discounts such as up 40% off cinema tickets, Merlin attractions, Zoos and Restaurants. Right now Kids Pass are offering a £2.99 trial for 40 days!
Groupon – It can also be well worth checking groupon for money saving deals on soft play, crazy golf and many other family activities.
Top Cashback – You can save even more by checking if you can get cashback on online ticket purchases through sites such as Top Cashback and Quidco.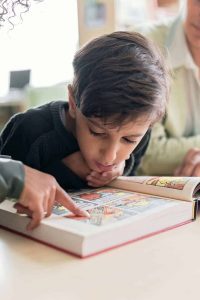 Visit the Library
This is a double win in my book (excuse the pun), as the children can choose new books which ultimately get returned rather than cluttering up the house, not to mention the learning taking place. Many libraries also offer activities during the summer such as Storytelling sessions or Summer reading challenges.
Get creative with computing
As a computing teacher in primary education, I can tell you "iPad time" doesn't have to be a dirty word! Whereas sitting and watching YouTube for hours on end is definitely not what I mean, there are a wealth of free and low-cost apps and websites designed to get kids creative with computing. 
Learn to code for free using Code.org, or create a stop motion animation using an iPad and Lego figures!
Get gardening
Even if you don't have an outdoor space, for the small cost of a packet of seeds and some compost you can grow some veggies or flowers. Children love checking the progress each day and it is another great learning opportunity.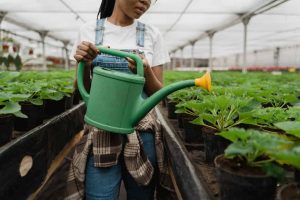 Kids screen at the cinema
Many cinema chains have kids screening sessions over the school holidays where older films are shown for a fraction of the usual price. My local Odeon offers Odeon Kids for just £2.50 per person and what's more they have officially relaxed their rules about bringing in your own food, so we take our own popcorn, sweets and drinks and save even more! (*Edit – check the rules post Covid19.)
Head to the park
Pack a picnic, meet up with friends and explore the local area. Set children challenges to find certain items or creatures, or for a small cost, visit a National Trust trail. Many local parks and gardens offer free events over the summer.
Hit the beach
If the good old British weather is on your side, then a day at the beach is a low cost summer holiday winner! Pack a picnic or go for fish & chips, and bring some change for the arcades and the whole day can cost very little. Go rockpooling, play frisbee or build sandcastles. Top tip – don't forget your bucket, spade and other beach essentials to avoid paying over the odds at the seaside!
Visit a museum
Many museums are completely free of charge and offer a wealth of child friendly exhibitions and workshops. Check the guides in your local area.
For more inspiration on budget ideas for the school holidays, take a look at these ideas from the UK Money Bloggers community: