37 Cheap And Free Summer Activities for Kids
Last Updated on July 17, 2023 by Melissa S.
School summer holidays can be an expensive time keeping kids entertained, and for many parents this can mean the budget goes out of the window.
Endless days out can be costly, and while it's great to enjoy a theme park or big attraction, having cheap and free summer activities can help keep the kids entertained without breaking the bank.
As well as including my own ideas, I asked some UK Finance & Parent bloggers for their top tips to enjoy cheap and free summer activities for kids.
Cheap and Free Summer Activities for Days at Home
Indoor Ideas
Make a Summer Bucket List
This is a great activity to do at the start of the summer holidays, or just before. Get the kids to list everything they would like to do this summer, from a trip to McDonalds, a water fight, to a day out at a theme park.
While you might not be able to promise to do everything on the list, there may be some great free or cheap summer activities your kids suggest that you didn't even think of. It can also help you plan and budget the more pricey activities and manage expectations.
For example, if there are lots of expensive requests such as days at the zoo, theme parks, waterparks etc, allow each child one choice from those that are an option. That way they get to choose their favourite activity and you can budget in advance for it.
Create a Summer Scrapbook
This is another good activity to start at the beginning of the school holidays. Grab an empty notebook or a scrapbook like this and get children to fill it in as they go. Print out photos, stick in tickets and postcards, or anything they fancy as a memento of their summer activities.
Alternatively, a printed notebook with writing prompts like this might help younger children think of what they would like to record more easily.

Special Offer
Grab this printable summer holiday themed bundle of kid's puzzles for 75% off with code SKINNY at checkout! Created by the author.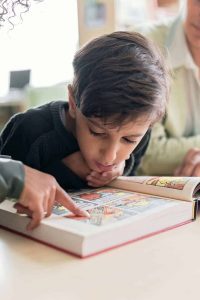 Join the UK Libraries Summer Reading Challenge
Many libraries also offer activities during the summer such as Storytelling sessions or Summer reading challenges.
Jenny from The Gingerbread House has all the details of how to get involved in the Summer Reading Challenge in this post.
Get creative with computing
As a computing teacher in primary education, I can tell you "iPad time" doesn't have to be a dirty word! Whereas sitting and watching YouTube for hours on end is definitely not what I mean, there are a wealth of free and low-cost apps and websites designed to get kids creative with computing. 
Learn to code for free using Code.org, create games using Scratch, or create a stop motion animation using an iPad and Lego figures!
Get Crafty
Victoria from LyliaRose says: "My number one suggestion for crafts at home is always junk modelling! Let the kids raid the recycling box for clean, safe plastic bottles, cardboard boxes and tubes that they can turn into all sorts of creations with some paint, stick on eyes and a roll of paper tape! Mine are now 10 and 7 years old and this is something they've loved doing for years!"
Get more cheap and free summer holiday ideas from Victoria here
Summer Scavenger Hunt
Jane from HodgePodge Days has this great Summer Scavenger Hunt free Printable which would be great to use both at home and on days out.
Summer Themed Colouring & Crafts
Anna from InThePlayroom shared this great Egg Box Ice Cream craft which is guaranteed to keep little ones entertained this summer.

Get Baking
Baking is a great rainy day activity, and of course it can enjoyed all year round. Pick a recipe, grab your ingredients and get baking. This activity is also great for helping children with weighing, measuring and following a set of instructions.
Have a Movie Day
If it's raining outside, choose some films, get some popcorn and sweets and snuggle down under a blanket to enjoy a movie day.

Have a playdate or sleepover
Organising a playdate with a friend is a great way for children to stay entertained for free in the summer holidays. Having a friend over will eliminate boredom, and with any luck the favour will be returned, giving you a few hours peace and quiet! 
Design Your Own Board Game
Get creative with some large card and design your own board game. Use small toys or tokens as your game pieces, borrow a dice from another game and make your own question or challenge cards. You could even print out images of favourite characters or items if you have access to a printer.
3 Colour Art Challenge
My daughter is a fan of this 3 marker art challenge that she has seen on Youtube. Each person chooses 3 colours blind from a box or pencil case full of felt tips or crayons. They then need to draw or colour in a picture using only those colours. 
Declutter and sell old toys
This may not sound like a fun activity for kids, but getting older children to clear out some of their old toys, clothes and games could be a win win situation. Not only do you clear some space, but you could motivate them to get involved by stating that anything sold, they get to keep the money.
Whether you organise a yard sale, go to a car boot sale or sell online, involve the children in deciding the selling price for each item. They get so excited when something sells and they have earned some money!
Grab your free Declutter to Sell checklist here
Learn a new skill for fun (or improve one)
Whether it's solving a Rubik's cube, learning to juggle, or do a magic trick, summer is a great time to learn a new skill or improve an existing one. Youtube has videos on how to do almost anything, so take your pick!
Outdoor Ideas
Backyard Camping
If you already have camping equipment, then a backyard camp out can be a great free summer activity. It can also give you a trial run ahead of a real camping trip to give children a taste of sleeping in a tent.
Related post: Is a Readybed Good Value for Money?
Get gardening
Even if you don't have an outdoor space, for the small cost of a packet of seeds and some compost you can grow some veggies or flowers. Children love checking the progress each day and it is another great learning opportunity.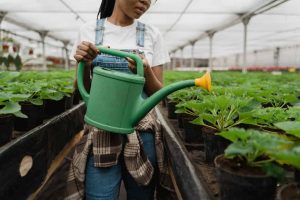 Have a Water Fight
On a hot summer's day this is a great activity. Use an existing hosepipe or water pistols, or get serious with water bombs such as these Bunch O Balloons. 
I also like this sprinkler system that connects to a hose pipe.
Wash the Car
Children seem to love helping with those tasks we loathe ourselves, so on a hot day (maybe in conjunction with the water fight), you can let them wash the car. Don't expect a valet standard job, but it might keep them quiet for a couple of hours!
Chalk Your Patio
Outdoor chalk can be purchased very cheaply and kids can have hours of fun chalking to their heart's content. The best thing is, all the mess stays outside and no clean up is required as the rain will take care of that!
Make a treasure hunt
Victoria from Travelvixta says: "Set up a treasure hunt in the house, garden or both with a prize at the end.  Make a treasure map or leave clues.  My husband loves making treasure hunts for the kids and they get so excited each time!"
Play Garden Games
Playing a game in the garden is a great way to get outside while staying at home. In this post, Mum in The Madhouse has compiled 10 DIY garden games to make and play this summer.
If you don't want to make your own games, here are some ideas for popular garden games to buy. Although these do obviously cost more money, it's a much smaller outlay than the cost of getting the whole family into a theme park, for example, and the games can be used over countless times.
Build a Den
This activity works great indoors or outdoors. Inside, grab a blanket and some chairs to hold it up. Outside, the possibilities are endless depending on the trees, bushes and garden alcoves you have. Let kids use their imagination to build the best den.

Cheap and Free Summer Days Out
Visit the Library 
This is a double win in my book (excuse the pun), as the children can choose new books which ultimately get returned rather than cluttering up the house, not to mention the learning taking place.
Go Fruit Picking
In summer, fruits such as strawberries, blackberries and raspberries are in season, meaning that if you have a fruit picking farm nearby you can pick some tasty fruit.
This is a great low cost summer activity to get kids outdoors, eat something healthy and learn a bit more about where their food comes from.
Charity Shop / Car Boot Challenge
On the flip side of decluttering, a fun and inexpensive activity could be to let children choose a game, book or toy in a charity shop for a set price. Most children's jigsaws, board games and books are under £5. My daughter is always amazed at what she can find for the price, such as some rollerboots for £2.99 that were £40 new.
Once you're finished with the item in a few months, or even at the end of the summer, you can re-donate it knowing it didn't cost much to start with.
Take a Hike!
Walking as a family is great exercise and completely free. If you're up for a more challenging walk, consider taking a hike up a family friendly route in your area. Joseph from Thrifty Chap shares this post all about walking the Wainwrights in the beautiful Lake District.
Kids screen at the cinema 
Many cinema chains have kids screening sessions over the school holidays where older films are shown for a fraction of the usual price.
My local Odeon offers Odeon Kids for just £2.50 per person and what's more they have officially relaxed their rules about bringing in your own food, so we take our own popcorn, sweets and drinks and save even more.

Other Cheap cinema ticket hacks
If you want a clever hack for watching new releases for less, Fiona from SavvyinSomerset has this great post about how to get £3 cinema tickets.
Kidspass also offer up to 40% off cinema tickets. This includes adults and you don't have to have a child in your party to use the discount!
You are probably already familar with Meerkat Movies and Meals, but did you know there's a sneaky trick to get access to both for a whole year for just £1? Read my Meerkat Movies Hack post for all the details.
Read more ways to get cheap cinema tickets in this post: How to save money at the cinema
Head to the park
Pack a picnic, meet up with friends and explore the local area. Set children challenges to find certain items or creatures, or for a small cost, visit a National Trust trail. Many local parks and gardens offer free events over the summer.
Treasure Trailing
Dan from The Financial Wilderness recommends Treasure Trailing:
" Treasure Trails are available all over the UK where you walk around solving clues by finding things – not too expensive and really kid-friendly but enough to keep adults involved. They also occasionally pop up discounted on O2 Priority."
Read more about Treasure Trailing here.
Geocaching
Naomi from SkintDad recommends Geocaching:
"One of my absolute biggest loves, even out of the summer holidays is Geocaching. Geocaching is essentially treasure hunting! With the free app, you're given coordinates to search for a "cache" which can be from the size of a tiny magnet to a huge box. They are hidden – essentially in plain sight – all over the globe, and are great for anyone of any age as a way to get out on a walk, explore new places, and learn more about an area's history."
Learn more about Geocaching here.
Hit the beach
If the good old British weather is on your side, then a day at the beach is a low cost summer holiday winner!
Pack a picnic or go for fish & chips, and bring some change for the arcades and the whole day can cost very little. Go rockpooling, play frisbee or build sandcastles.
Top tip – don't forget your bucket, spade and other beach essentials to avoid paying over the odds at the seaside!
Go swimming
Swimming at your local leisure centre may not be the same as relaxing by the pool at a hotel in the Med, but it is a relatively cheap summer activity as well as being good exercise. Many pools have extra family fun sessions over the school holidays, so check your local centre for listings.

Visit a museum
Many museums are completely free of charge and offer a wealth of child friendly exhibitions and workshops. Check the guides in your local area.
Claire from Stapho's Thrifty Life Hacks recommends Eureka:
"EUREKA! The National Children's Museum is a great place for families to visit. Not only is it affordable, but you can convert your day ticket into an annual pass and visit as many times as you want to throughout the year! If you don't feel that you'd get use out of the annual pass, then you can use Tesco Clubcard points to pay for your visit.
You can't convert tickets that you've bought using Clubcard points into an annual pass, but it's a cheap way to visit as a one off. The museum is perfect for children aged 0-11 and in the summer months there are science shows performed on the grass and your kids can also make use of the large playground area."
Read Claire's detailed review of Eureka museum here.
Head to a Splash Pad
Claire from Money Saving Central shared this top tip: "Local Councils have installed splash pads in hundreds of towns throughout the UK. There are always toilets located at the locations and you can bring your own food & drinks. These are a fun free way to spend the day without having to spend a penny!"

Check for Free Family Friendly Events in Your Area
Emma from BeeMoneySavvy says: "Most cities and towns hold free movie nights, block parties and more during the summer months. Check online or in a local paper to see what your city has planned. Websites like Eventbrite are a good place to start for local events."
Having a more expensive day out? You can still save!
When planning a more expensive day out to a waterpark, theme park or even a meal out, make sure you check cashback and discount sites to get the best deals.
Kids Pass is a great money saving app where you can enjoy discounts such as up 40% off cinema tickets, theme parks, attractions, short breaks, zoos and restaurants. Right now Kids Pass are offering a £1 trial for 30 days!
Where can kids eat free or for £1? – This post is regualrly updated each half term with all the restuarants, cafes and supermarkets that have special offers for kids during school holidays.
Groupon – It can also be well worth checking Groupon for money saving deals on soft play, crazy golf and many other family activities.
Top Cashback – You can save even more by checking if you can get cashback on online ticket purchases through sites such as Top Cashback and Quidco.
Latest TopCashBack New Member Offers:



Get a Blue Peter Badge
Pete from Household Money Saving says: "Apply for a Blue Peter Badge. It allows your child to be creative and when the badge comes, they can gain free entry to 100s of attractions in the U.K. There are lots of different badges they can apply for too."
To find out how to get a Blue Peter Badge for cheaper summer activities, you can read this BBC article.

About the Author
Melissa is a working parent who left behind a senior management salary for a better work/life balance. Following her own money saving and money making strategies she was able to clear debt and live a life she loves. Blogging, selling digital products on Etsy and selling preloved items on eBay are her favourite side hustles. Read her story here.
Related Posts You May Like
How To Save Money at Center Parcs
22 thrifty Halloween ideas for kids
Clever Ways To Save Money on Birthdays
How to Teach Kids about Saving Money